From the New York Times bestselling author of The Stolen Child comes a hypnotic literary horror novel about a young boy trapped inside his own world, whose drawings blur the lines between fantasy and reality.

Ever since he nearly drowned in the ocean three years earlier, ten-year-old Jack Peter Keenan has been deathly afraid to venture outdoors. Refusing to leave his home in a small coastal town in Maine, Jack Peter spends his time drawing monsters. When those drawings take on a life of their own, no one is safe from the terror they inspire. His mother, Holly, begins to hear strange sounds in the night coming from the ocean, and she seeks answers from the local Catholic priest and his Japanese housekeeper, who fill her head with stories of shipwrecks and ghosts. His father, Tim, wanders the beach, frantically searching for a strange apparition running wild in the dunes. And the boy's only friend, Nick, becomes helplessly entangled in the eerie power of the drawings. While those around Jack Peter are haunted by what they think they see, only he knows the truth behind the frightful occurrences as the outside world encroaches upon them all.

In the tradition of The Turn of the Screw, Keith Donohue's The Boy Who Drew Monsters is a mesmerizing tale of psychological terror and imagination run wild, a perfectly creepy read for a dark night.
What if you live for the moment when life goes off the rails—and then one day there's no one left to help you get it back on track?

Althea Carter and Oliver McKinley have been best friends since they were six; she's the fist-fighting instigator to his peacemaker, the artist whose vision balances his scientific bent. Now, as their junior year of high school comes to a close, Althea has begun to want something more than just best-friendship. Oliver, for his part, simply wants life to go back to normal, but when he wakes up one morning with no memory of the past three weeks, he can't deny any longer that something is seriously wrong with him. And then Althea makes the worst bad decision ever, and her relationship with Oliver is shattered. He leaves town for a clinical study in New York, resolving to repair whatever is broken in his brain, while she gets into her battered Camry and drives up the coast after him, determined to make up for what she's done.

Their journey will take them from the rooftops, keg parties, and all-ages shows of their North Carolina hometown to the pool halls, punk houses, and hospitals of New York City before they once more stand together and face their chances. Set in the DIY, mix tape, and zine culture of the mid-1990s, Cristina Moracho's whip-smart debut is an achingly real story about identity, illness, and love—and why bad decisions sometimes feel so good.
What if you once had thousands of bodies and near god-like technology at your disposal?
And what if all of it were ripped away?

The Lord of the Radch has given Breq command of the ship Mercy of Kalr and sent her to the only place she would have agreed to go -- to Athoek Station, where Lieutenant Awn's sister works in Horticulture.

Athoek was annexed some six hundred years ago, and by now everyone is fully civilized -- or should be. But everything is not as tranquil as it appears. Old divisions are still troublesome, Athoek Station's AI is unhappy with the situation, and it looks like the alien Presger might have taken an interest in what's going on. With no guarantees that interest is benevolent. _____________________________________________________________________
They killed me, but I survived."

Three years after Rory Riordan foiled her own murder, she still trusts no one. Not Dr. Z, the eccentric college professor who has taken her under his wing, not Benji, the endearing, attractive classmate who insists on following her around, and certainly not Cy, the beautifully dark and mysterious boy who sits on the first row in Dr. Z's Astrobiology class and asks far too many questions.

When Rory witnesses Cy being abducted by soldiers in the middle of the night, she finds herself submersed in a world that holds even more secrets than she could imagine--even darker secrets than her own.

From #1 New York Times Bestseller Jamie McGuire, experience the perfect combination of her bestselling books Providence & Beautiful Disaster. This New Adult Sci-Fi Romance is an action-packed, whiplash-inducing roller coaster ride. Page after page, this unpredictable, dark and sexy nail biter will keep readers guessing until the very end! _____________________________________________________________________
There is a place in modern day America with no electricity, no plumbing, and no modern conveniences. In this place, there is no room for dreams, no space for self-expression, and no tolerance for ambition.

In this place, there is a boy with the body of a god and the heart of a warrior. He is strong and faithful and serves his family honorably. But he dares to dream of more.

In this place, there is a girl with the face of an angel and a heart full of courage. To her family, she is the vision of obedient perfection. But she dares to want that which she has been told can never be hers.

Becoming Calder is the story of good versus evil, fear versus bravery, and the truth that the light of love has always found its way into even the darkest of places . . . From the beginning of time, to the end of the world.


THIS IS THE FIRST PART IN A TWO-PART SIGN OF LOVE SERIES INSPIRED BY AQUARIUS. THE SECOND PART, FINDING EDEN, WILL RELEASE SIMULTANEOUSLY. New Adult Contemporary Romance: Due to strong language and sexual content, this book is not intended for readers under the age of 18.
_____________________________________________________________________
Sometimes danger is hard to see... until it's too late.
Britt Pfeiffer has trained to backpack the Teton Range, but she isn't prepared when her ex-boyfriend, who still haunts her every thought, wants to join her. Before Britt can explore her feelings for Calvin, an unexpected blizzard forces her to seek shelter in a remote cabin, accepting the hospitality of its two very handsome occupants—but these men are fugitives, and they take her hostage.

In exchange for her life, Britt agrees to guide the men off the mountain. As they set off, Britt knows she must stay alive long enough for Calvin to find her. The task is made even more complicated when Britt finds chilling evidence of a series of murders that have taken place there... and in uncovering this, she may become the killer's next target.

But nothing is as it seems in the mountains, and everyone is keeping secrets, including Mason, one of her kidnappers. His kindness is confusing Britt. Is he an enemy? Or an ally?

BLACK ICE is New York Times bestselling author Becca Fitzpatrick's riveting romantic thriller set against the treacherous backdrop of the mountains of Wyoming. Falling in love should never be this dangerous…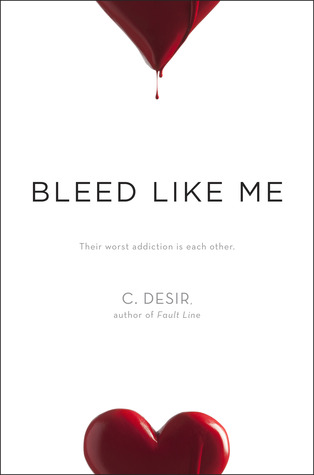 From the author of Fault Line comes an edgy and heartbreaking novel about two self-destructive teens in a Sid and Nancy-like romance full of passion, chaos, and dyed hair.

Seventeen-year-old Amelia Gannon (just "Gannon" to her friends) is invisible to almost everyone in her life. To her parents, to her teachers-even her best friend, who is more interested in bumming cigarettes than bonding. Some days the only way Gannon knows she is real is by carving bloody lines into the flesh of her stomach.

Then she meets Michael Brooks, and for the first time, she feels like she is being seen to the core of her being. Obnoxious, controlling, damaged, and addictive, he inserts himself into her life until all her scars are exposed. Each moment together is a passionate, painful relief.

But as the relationship deepens, Gannon starts to feel as if she's standing at the foot of a dam about to burst. She's given up everything and everyone in her life for him, but somehow nothing is enough for Brooks-until he poses the ultimate test.

Bleed Like Me is a piercing, intimate portrayal of the danger of a love so obsessive it becomes its own biggest threat.
Though the Greek and Roman crew members of the Argo II have made progress in their many quests, they still seem no closer to defeating the earth mother, Gaea. Her giants have risen—all of them—and they're stronger than ever. They must be stopped before the Feast of Spes, when Gaea plans to have two demigods sacrificed in Athens. She needs their blood—the blood of Olympus—in order to wake.

The demigods are having more frequent visions of a terrible battle at Camp Half-Blood. The Roman legion from Camp Jupiter, led by Octavian, is almost within striking distance. Though it is tempting to take the Athena Parthenos to Athens to use as a secret weapon, the friends know that the huge statue belongs back on Long Island, where it "might" be able to stop a war between the two camps.

The Athena Parthenos will go west; the Argo II will go east. The gods, still suffering from multiple personality disorder, are useless. How can a handful of young demigods hope to persevere against Gaea's army of powerful giants? As dangerous as it is to head to Athens, they have no other option. They have sacrificed too much already. And if Gaea wakes, it is game over.
The future world is at peace.

Ella Shepherd has dedicated her life to using her unique gift—the ability to enter people's dreams and memories using technology developed by her mother—to help others relive their happy memories.

But not all is at it seems.

Ella starts seeing impossible things—images of her dead father, warnings of who she cannot trust. Her government recruits her to spy on a rebel group, using her ability to experience—and influence—the memories of traitors. But the leader of the rebels claims they used to be in love—even though Ella's never met him before in her life. Which can only mean one thing…

Someone's altered her memory.

Ella's gift is enough to overthrow a corrupt government or crush a growing rebel group. She is the key to stopping a war she didn't even know was happening. But if someone else has been inside Ella's head, she cannot trust her own memories, thoughts, or feelings.

So who can she trust?
The Cavanaugh brothers left behind River Black, Texas, long ago. But after their father dies, bequeathing them the Triple C, a cattle ranch that sustains their small town, they return—and confront the painful memories of their childhood home and the truth about their sister's murder…

For years, James Cavanaugh has traveled the world as a horse whisperer, but even the millions he's earned hasn't healed the pain he hides behind his stoic exterior. Forced to tackle old demons at the ranch, James throws himself into work to avoid his true feelings. Until he meets a woman who shakes the foundations of his well-built walls…

Sheridan O'Neil's quiet confidence has served her well, except when it comes to romance. Tired of rejection, she's ready to swear off men. But after being rescued from a horse stampede by the most beautiful cowboy she's ever met, her resolve wavers. Only, as Sheridan uncovers James's belief that no woman is safe with him, she wonders if such a wounded man could ever give in to love, or if some hearts are too broken to be healed…_____________________________________________________________________
When the Master of the city of New Orleans asks Jane to improve security for a future visit from a delegation of European vampires, she names an exorbitant price—and Leo is willing to pay. That's because the European vamps want Leo's territory, and he knows that he needs Jane to prevent a total bloodbath. Leo, however, doesn't mention how this new job will change Jane's life or the danger it will bring her and her team.

Jane has more to worry about than some greedy vampires. There's a vicious creature stalking the streets of New Orleans, and its agenda seems to be ripping Leo and her to pieces. Now Jane just has to figure out how to kill something she can't even see…_____________________________________________________________________
Fairies Raea and Kyne are regretting their night of passion. What were they thinking? They try to promise it will never happen again, but of course they are totally hot for each other, and it takes every ounce of will-power they both have to keep their lust under control. If the Fairy Council finds out what they've done, they could be stripped of their magic and expelled from the Forbidden Realm forever.

Desperate to escape the council, they retreat to a cabin deep in the mountains. For now they are hidden, and safe from all the intrigue. Secluded in a haven of their own, passion takes over, and they at last are able to fully give in to their desire. They have no secrets from one another and know that whatever is to come, they will face it together.
_____________________________________________________________________
Jack Rossi is Dare Island's new police chief. The laid-back North Carolina community is just what he needs to recover from a rocky marriage and a big-city police department. He's learned his lesson: no more high-profile women or high-pressure jobs. The last thing he wants is an unconventional alt girl rocking his world.

Grad student Lauren Patterson made headlines when she kept a bank robbery from going bad. She's fled to Dare Island to clear her head and focus on writing her story. However, sexy Jack Rossi is a distraction that's too hot to ignore, and it's igniting an affair too combustible to resist—or quit.

But when their pasts come looking for them, Jack and Lauren find themselves fighting for the future they deserve, whatever the price.
_____________________________________________________________________
With Juri in control and everything in absolute chaos, Lela plunges into the depths of hell to free Malachi from creatures that have waited decades to exact their revenge. But the Judge has her own way of doing things, and Lela must work with Ana, the new Captain, who has a very personal mission of her own. Together, they infiltrate the most horrifying realm either has yet encountered in the Shadowlands—the bitter landscape ruled by the Mazikin.

The stakes could not be higher, and Lela must accept the help—and love—of people she barely knows or trusts. As alliances and loyalties shift and she realizes the soul she came to save isn't the only one in need of rescue, can Lela summon the strength to see the fight through to the very end?_____________________________________________________________________
Re-issue of Wedding Ring Promise - Originally published 1998.

New York Times bestselling author Susan Mallery returns with a classic story of destiny, desire and a little holiday magic!

In her youth, Molly Anderson couldn't help crushing on gorgeous bad-boy Dylan Black?even though he only had eyes for her older sister. When things didn't work out between them, he said goodbye to Molly as well, vowing they'd have a great adventure when she grew up. Years later, dumped by her fianc? just before Christmas, she's finally ready to take Dylan up on his promise.

A guarded Dylan always had a weakness for Molly, and when she waltzes back into his life?grown-up and gorgeous?he's stunned. So why not whisk her away for some no-strings-attached fun?

Laughter-filled days and late-night kisses are changing Molly's life, for good. The only gift she truly wants now is Dylan's love, but when he discovers the secret she's been keeping, she may lose him again? This time forever.
Callie Brewster didn't figure she'd ever see Finn O'Donnell again when they parted company in Afghanistan. But when her little brother witnesses a killing, everything changes. The government says they'll put him in witness protection, but Callie doesn't trust anyone to protect her brother—except for Finn O'Donnell.

All Finn wants for Christmas is some peace and quiet on his newly purchased ranch. But he owes Callie Brewster his life, and he always repays a debt. Now there's a woman in the house who joined the army to get away from ranching, a boy who is scared of his shadow, and a feud going on amongst the other ranchers. Yet in the midst of all the chaos, Finn is happier and more at peace than he's ever been before…
_____________________________________________________________________
The final part of Richard Morgan's fast-moving and brutal fantasy brings Ringil to his final reckoning and sees the world tipping into another war with the dragon folk. And, most terrifying of all, the prophecy of a dark lord come to rule may be coming true very close to home ...
_____________________________________________________________________
It's 1968, and war is not foreign to seventeen-year-old Ashe. His dogmatic, racist father married his passionate peace-activist mother when she became pregnant with him, and ever since, the couple, like the situation in Vietnam, has been engaged in a "senseless war that could have been prevented."
When his high school history teacher dares to teach the political realities of the war, Ashe grows to better understand the situation in Vietnam, his family, and the wider world around him. But when a new crisis hits his parents' marriage, Ashe finds himself trapped, with no options before him but to enter the fray.
_____________________________________________________________________
Zhara, the First. Elysia, her clone. On the surface, they are identical. But looks can be deceiving.

When Zhara plays, she plays to win. She thought she had escaped the horrors of Doctor Lusardi's cloning compound. But the nightmare is just beginning. Elysia has taken everything from Zhara-a softer, prettier version of herself and an inescapable reminder of all she's failed at in her life. Now the man Zhara loves has replaced her with Elysia. Zhara will get her clone out of the way, no matter the cost.

Elysia has finally learned the truth: she has a soul. Her First is alive. She knows it hurts Zhara to see her with Alexander, but she can't give him up. The genetically-perfected Aquine has chosen as her as his life mate, and their days together are limited.

Elysia can't remain in the Rave Caves off the shores of Denesme forever. Revolution is brewing on the island paradise. Hundreds of soulless clones remain imprisoned like Elysia once was, slaves to the whims of their owners-wealthy human inhabitants of the island. As a group of clones and humans, led by Alexander, plot an insurrection that will turn Denesme's world upside down, Elysia knows her place is fighting by his side. Terrible sacrifices must be made to defeat Denesme's twisted regime. But even the greatest losses cannot prepare Elysia for the ticking time bomb built into her own programming..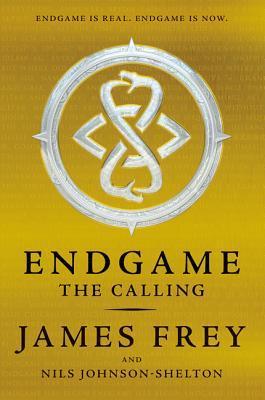 Twelve thousand years ago, they came. They descended from the sky amid smoke and fire, and created humanity and gave us rules to live by. They needed gold and they built our earliest civilizations to mine it for them. When they had what they needed, they left. But before they left, they told us someday they would come back, and when they did, a game would be played. A game that would determine our future.

This is Endgame.

For ten thousand years the lines have existed in secret. The 12 original lines of humanity. Each had to have a Player prepared at all times. They have trained generation after generation after generation. In weapons, languages, history, tactics, disguise assassination. Together the players are everything: strong, kind, ruthless, loyal, smart, stupid, ugly, lustful, mean, fickle, beautiful, calculating, lazy, exuberant, weak. They are good and evil. Like you. Like all.

This is Endgame.

When the game starts, the players will have to find three keys. The keys are somewhere on earth. The only rule of their Endgame is that there are no rules. Whoever finds the keys first wins the game. Endgame: The Calling is about the hunt for the first key. And just as it tells the story of the hunt for a hidden key, written into the book is a puzzle. It invites readers to play their own Endgame and to try to solve the puzzle. Whoever does will open a case filled with gold. Alongside the puzzle will be a revolutionary mobile game built by Google's Niantic Labs that will allow you to play a real-world version of Endgame where you can join one of the lines and do battle with people around you.
Will exuberance beat strength? Stupidity top kindness? Laziness thwart beauty? Will the winner be good or evil? There is only one way to find out.

Play.
Survive.
Solve.
People of Earth.
Endgame has begun.
Forced to obey her master.
Compelled to help her enemy.
Determined to free herself.

Nalia is a jinni of tremendous ancient power, the only survivor of a coup that killed nearly everyone she loved. Stuffed into a bottle and sold by a slave trader, she's now in hiding on the dark caravan, the lucrative jinni slave trade between Arjinna and Earth, where jinn are forced to grant wishes and obey their human masters' every command. She'd give almost anything to be free of the golden shackles that bind her to Malek, her handsome, cruel master, and his lavish Hollywood lifestyle.

Enter Raif, the enigmatic leader of Arjinna's revolution and Nalia's sworn enemy. He promises to free Nalia from her master so that she can return to her ravaged homeland and free her imprisoned brother—all for an unbearably high price. Nalia's not sure she can trust him, but Raif's her only hope of escape. With her enemies on the hunt, Earth has become more perilous than ever for Nalia. There's just one catch: for Raif's unbinding magic to work, Nalia must gain possession of her bottle…and convince the dangerously persuasive Malek that she truly loves him. Battling a dark past and harboring a terrible secret, Nalia soon realizes her freedom may come at a price too terrible to pay: but how far is she willing to go for it?

Inspired by Arabian Nights, EXQUISITE CAPTIVE brings to life a deliciously seductive world where a wish can be a curse and shadows are sometimes safer than the light.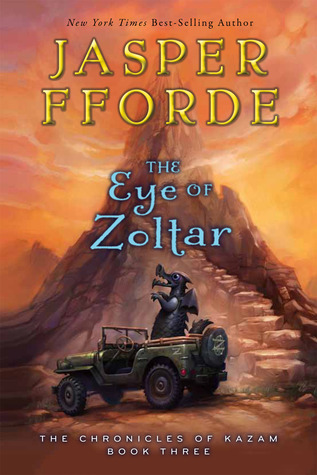 Although she's an orphan in indentured servitude, sixteen-year-old Jennifer Strange is pretty good at her job of managing the unpredictable crew at Kazam Mystical Arts Management. She already solved the Dragon Problem, avoided mass destruction by Quarkbeast, and helped save magic in the Ununited Kingdoms. Yet even Jennifer may be defeated when the long-absent Mighty Shandar makes an astonishing appearance and commands her to find the Eye of Zoltar—proclaiming that if she fails, he will eliminate the only two dragons left on earth.                How can a teenage non-magician outdo the greatest sorcerer the world has ever known? But failure is unacceptable, so Jennifer must set off for the mysterious Cadir Idris in the deadly Cambrian Empire—a destination with a fatality index of fifty percent. With the odds against them, will Jennifer and her traveling companions ever return to the Kingdom of Snodd?
_____________________________________________________________________
Madeline Usher is doomed.

She has spent her life fighting fate, and she thought she was succeeding. Until she woke up in a coffin.

Ushers die young. Ushers are cursed. Ushers can never leave their house, a house that haunts and is haunted, a house that almost seems to have a mind of its own. Madeline's life—revealed through short bursts of memory—has hinged around her desperate plan to escape, to save herself and her brother. Her only chance lies in destroying the house.

In the end, can Madeline keep her own sanity and bring the house down? The Fall is a literary psychological thriller, reimagining Edgar Allan Poe's classic The Fall of the House of Usher.
_____________________________________________________________________
Switching into high gear……
At a friend's lavish wedding, Harley McLain and her twin sister, Charity, meet sexy stock-car driver Cooper Brickman. The more reserved Harley is immediately smitten—until he hits on her twin. But Harley has had enough of being the "nice" girl, and after trading dresses with Charity, she seduces Cooper for a night of wild sex.
……ready for a hot lap.
What was supposed to be a one-night fling gets complicated when Cooper needs a nanny to look after his kid sister—and is convinced sweet, dependable Harley would be perfect for the job. She can't resist the money—or Cooper's hot bod. But when her deception is revealed, will it destroy her dependable image—or will he finally realize how sexy sweet can be?_____________________________________________________________________
Meet Callie, a chubby-sexy nineteen-year-old girl who fears high heels, commitments, and has a love/hate relationship with her running shoes. Nine months of college down the drain and all she has to show for it is her freshman thirty.

But alas, life has other crap plans for her--one that includes a strict regiment of "do this and do that" from her she-devil sister, all while trying to avoid the unavoidable. The unavoidable being Ky: the ex-best friend-turned-sex god who lives across the street.

Meet Ky; a nineteen-year-old wanna be country music singer and a boy-turned-man who still wears a proverbial skateboard around his neck from wasted high school days. When Callie returns home, he realizes that she's exactly the muse he's been missing all this time.

Now, if only she can stop running long enough to find out where their love could lead. FINDING HER WAY BACK is a new adult novel about finding love while learning how to love yourself. For all the chubby-sexy girls who tend to feel invisible, this one's for you!
_____________________________________________________________________
Saying "I love you'' doesn't erase the old scars and fears.


"I love you to insanity. I'm not even sure if it's a good thing.'' — Duke


Skye is trying to overcome what happened with Sean. Now that she's slowly healing, both physically and mentally, she's determined to do something she should have done sooner. She's meeting twice a week with a new, very young therapist, Dr. Marshall. There, she's able to talk freely, unwind, and question things. Most of the sessions she talks about herself and her hangups, along with her relationship with Duke, which is still on rocky ground.

"I want to taste his sweat. I want to hear his groans. I want to feel him inside of me.'' — Skye


But while Skye is slowly getting back on her feet, Duke feels like he's drowning. He's afraid of pushing her too much, of initiating intimacy, and it's weighing between them. Moreover, knowing that he's not the one she's talking to anymore is making him feel things he never thought possible.

"It's a matter of when I'll stop fighting." — Duke


As days pass, Duke is showing over and over how vulnerable he truly is and how Skye has more power over him than she ever imagined. When Skye sees how they keep hurting each other, she's determined to do everything in her power to make things right, no matter what the cost. But one thing is still sure; she can count on Duke whenever she needs him, even if they disagree and fight. When Duke loves, he loves with everything he's made of, the good and the bad.

"Loving her is confusing, making me afraid of myself and what I can do ... because I can break us both." — Duke
From Rachel M. Wilson, author of Don't Touch, comes an eerie and utterly compelling short story about best friends Leslie and Evy, whose friendship changes when the enigmatic Marsh brothers move to town.

Nina LaCour, author of Everything Leads to You, Hold Still, and The Disenchantments, called Rachel M. Wilson's debut novel, Don't Touch, "a tender love story about the beauty and the risk of showing someone who you really are," while Tim Wynne-Jones, author of Blink & Caution, hailed it as "fiercely compelling, darkly funny, and [a novel that] hums like a high-tension wire with energy."

HarperTeen Impulse is a digital imprint focused on young adult short stories and novellas, with new releases the first Tuesday of each month.
_____________________________________________________________________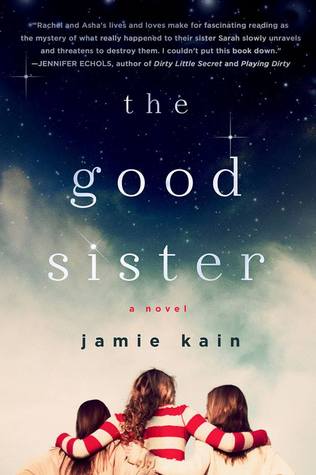 The Kinsey sisters live in an unconventional world. Their parents are former flower-children who still don't believe in rules. Their small, Northern California town is filled with free spirits and damaged souls seeking refuge from the real world. Without the anchor of authority, the three girls are adrift and have only each other to rely on.

Rachel is wild. Asha is lost. Sarah, the good sister, is the glue that holds them together. But the forces of a mysterious fate have taken Sarah's life in a sudden and puzzling accident, sending her already fractured family into a tailspin of grief and confusion. Asha has questions. Rachel has secrets. And Sarah, waking up in the afterlife, must piece together how she got.
_____________________________________________________________________
They want to save the world—starting with each other.

The Dragon's Bidding, Book 1

Commander Kimber FitzWarren is running on borrowed time. The cybernetic augmentations that give her superhuman strength and speed have also shortened her life. The success of her next mission is imperative, not only to save her Empire, but because this operation could be her last.

She and a cabal of other idealistic officers are plotting to topple the corrupt Imperial government. The key to placing missing military legend Arianne Ransahov on the throne lies with the one man who can find her, mercenary Wolf Youngblood.

Having just survived an Imperial assassination attempt, Wolf is understandably on edge when Fitz shows up in his bedroom at 0-dark-30. Except she isn't there to kill him, but to plead for his help. Help he's reluctant to give—until another assassin pushes the issue.

Pursued by Imperial forces, left with no one to depend on but each other, a bond begins to form that even their secrets can't destroy. But before they can explore what's left of their future, they have to survive the mission.

Warning: Space is no place to go it alone. We recommend taking along a telepathic cat, an immortal mercenary, and a cybernetically augmented Imperial SpecOps agent. You never know what kind of trouble you'll run into…
Financial advisor Guthrie MacNeill isn't a complete Scrooge—he just hates the enormous cost associated with the Christmas holiday season. Needless to say, when his pack hires a party planner to decorate the castle, he's at his wit's end. Until Calla Stewart arrives on the scene with her mistletoe in hand.

Calla has never had a client as difficult as Guthrie, but she's determined to give the pack a Christmas season they will never forget—no matter how much it costs. But when her ex-fiancé begins stalking her and threatening her safety, Guthrie decides to loosen his grip on the purse strings and let out his inner Highland warrior wolf to protect her.
_____________________________________________________________________

Mr. Haddings has noticed Sarah's attention; the fallout from any perceived relationship with a student is too great a risk, and he has decided to end all speculation that morning.

But everything changes when Mr. Haddings feels a thud on his front bumper when he glances away from the road, and finds Sarah in the street with blood pooling beneath her."
_____________________________________________________________________
From J.R. Ward, the #1 New York Times bestselling author who has kept readers on the edge of their seats with her phenomenal Fallen Angels novels, comes one of the most heart-stirring and eagerly anticipated events in that acclaimed series.

This is a world where sin and salvation collide. This is a world where a cynical fallen angel struggles with the seven deadly sins and seven chosen souls. With the spellbinding Immortal, the riveting series that "changed the face of paranormal romance" (Suit101.com) comes to an epic close as mankind's reluctant savior struggles with his greatest challenge yet...
_____________________________________________________________________
Book two of Tales from the Edge

Catherine Rodgers doesn't like Mercy ships, or the courtesans who work on them—not after her husband left her for a Mercy woman. But after her yacht gets blown up to prevent her from cracking the lid off a corporate scam that's left hundreds dead and a few people very rich, the only ship around to save her is the Bonnie Belle.

Sean Harrison has worked as one of the Belle's courtesans for years, bringing happiness to countless women along the space lanes. When he's asked to care for Catherine while the Belle brings her to safety, it should be just another job.

Somehow it's anything but. Sean is captivated by Catherine's sense of justice and responsibility. And Catherine finds a softer, more emotionally intelligent man in Sean than she expected. Drawn together in darkness under the threat of death, they find the beginning of something lasting. But with pirates after the Belle and a price on Catherine's head, that beginning might be all they get.
_____________________________________________________________________
In the riveting sequel to the reimagined superhero story The Brokenhearted, Anthem Fleet takes on a powerful new villain and makes some startling discoveries about her family and her past that will forever change her.

Taking up where The Brokenhearted ended, the sequel finds Anthem Fleet attempting to return to a normal life after an experimental surgery that left her with a bionic hummingbird heart and a terrifying new strength. But she can't shake her suspicions about her father's connection to the Syndicate and she can't ignore the cries of help in the crime-ridden city of Bedlam. She finds new promise in her relationship with Ford, but after his lifesaving surgery, the Ford Anthem knew slips away.

When a mysterious new group called "The Invisible" starts attacking the privileged North Siders, Anthem has to step up and be the New Hope that Bedlam needs, or Bedlam will fall…once and for all.

Publishers Weekly called The Brokenhearted an "atmospheric, adventure-laced debut" with "graceful world-building, strong characterizations, and an enveloping plot."

When Caleb Devereaux's younger sister is kidnapped, this scion of a powerful and wealthy family turns to an unlikely source for help: a beautiful and sensitive woman with a gift for finding answers others cannot.

While Ramie can connect to victims and locate them by feeling their pain, her ability comes with a price. Every time she uses it, it costs her a piece of herself. Helping the infuriatingly attractive and impatient Caleb successfully find his sister nearly destroys her. Even though his sexual intensity draws her like a magnet, she needs to get as far away from him as she can.

Deeply remorseful for the pain he's caused, Caleb is determined to make things right. But just when he thinks Ramie's vanished forever, she reappears. She's in trouble and she needs his help. Now, Caleb will risk everything to protect her—including his heart. . .
_____________________________________________________________________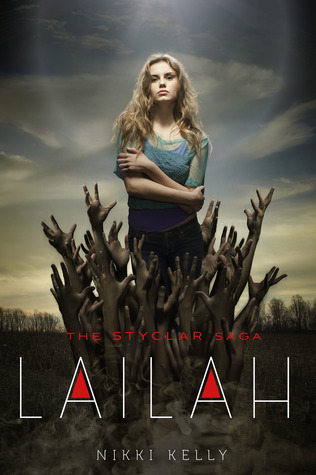 On her way home from work, the girl encounters an injured stranger whose name is Jonah. Soon, she will understand that Jonah belongs to a generation of Vampires that serve even darker forces. Jonah and the few like him, are fighting with help from an unlikely ally – a rogue Angel, named Gabriel.

In the crossfire between good and evil, love and hate, and life and death, the girl learns her name: Lailah. But when the lines between black and white begin to blur, where in the spectrum will she find her place? And with whom?

Gabriel and Jonah both want to protect her. But Lailah will have to fight her own battle to find out who she truly is.
_____________________________________________________________________
Lark thought returning home to face her city was the hardest thing she'd ever do. She was wrong.

No longer the girl who ran for her life, Lark's ready for the Institute. She never dreamed she'd find a rebellion, a Renewable, and those she used to love embroiled in the fight of their lives. She's mastered her magic, but she still doesn't know if she can master the darkness stirring inside her.

Nothing is simple anymore, and finding her place in this war—and discovering the terrible secrets behind her ruined world—might cost her everything she has left.
_____________________________________________________________________
Kerris Moreton should be the happiest woman in the world: She has a successful business and is about to start the family she's always wanted. But the man of her dreams-the one whose green eyes see straight into her soul and whose gentle hands make her body hum with pleasure-is not hers.

Each secret moment with Walsh Bennett serves to remind Kerris of what she's missing. And every stolen hour makes it harder to see her future without him. But being with Walsh would betray a sacred promise and upend her perfect life. When tragedy strikes, the razor's edge between love and loyalty grows sharper than ever. And Kerris must decide where her heart will fall . . .
_____________________________________________________________________
SHE'S THE ULTIMATE WEAPON IN FIGHTING DESTINY.
New York Times and USA Today bestselling author Suzanne Brockmann and her daughter Melanie New York Times bestselling author of Made For You and the Wicked Lovely series
Brockmann have written a pulse-pounding novel of paranormal suspense set in a near future both fantastic and frightening. "Original and exciting, NIGHT SKY propels readers into a dangerous future. Loved it." —Melissa Marr
Skylar Reid is shaken when Sasha, the little girl she babysits, is kidnapped. Scared that the weird dreams she's been having about Sasha are real—and even more afraid that Sasha is already dead. When a mysterious girl with extreme butt-kicking abilities roars into town on a motorcycle and, well, stalks Skylar things get even weirder. Supergirl Dana tells Sky that she also has abilities – that a hormone in their blood makes them stronger, faster, smarter. A hormone that the makers of a new drug called Destiny will murder to get their hands on.
Dana and Milo, her dangerously hot yet oh-so-forbidden partner in crime, want Sky to join them in their mission – to mold Sky into the ultimate weapon. She can sense there's something about her abilities they're not telling her. But the only way to save Sasha and stop other girls from being taken is to embrace the weird…and fight Destiny. _____________________________________________________________________
A sensual, sexy, standalone romance novel in the New York Times and USA Today Bestselling Seductive Nights Series by Lauren Blakely...

Jack Sullivan is a Sex Toy Mogul.

An extremely eligible bachelor in New York, he's the full package, right down to his full package. Hell, this man could be the model for one of the toys his company, Joy Delivered, peddles. Instead, he's the powerful and successful CEO and he's got commitment issues a mile-long after the tragic way his relationship with his fiancée ended.

He's looking for a way to erase the pain and that arrives in the form of Michelle Milo. From her pencil skirts to her high heels, she's his perfect fantasy, especially since she has no idea who he is the night they meet at a hotel bar. He doesn't have a clue either that she's the brilliant psychologist his sister has arranged for him to see to help him get over his past. She's simply the stunning woman he takes to bed that night and delivers many Os of joy too.

His touch helps her forget that other man.

When he shows up at her office door the next day, there's no way in hell she's going to treat him after they've slept together. Jack isn't willing to let go of the first woman he's felt anything for in years so he proposes a deal – share her nights with him for thirty days. At the end of one month of exquisite pleasure, they walk away, having helped each other move on from their haunted pasts.

But soon, all those nights threaten to turn into days as the lines between lust and matters of the heart start to blur. Can two people so terribly afraid of love truly fall head over heels?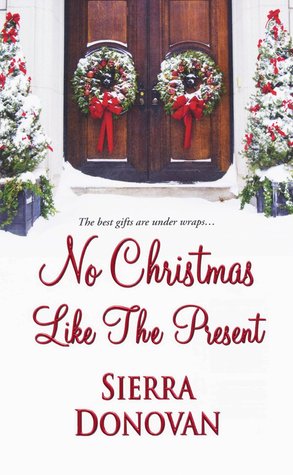 Lindsay Miller is knee-deep in Christmas cards and homemade fudge, but she's never felt more like a Grinch. Why can't Christmas be full of magic, like in her favorite movie, A Christmas Carol. . .?

. . .Enter Fred, a sexy and eccentric stranger who arrives at Lindsay's door out of the blue. Dressed like he just stepped out of a Dickens novel, complete with British accent, Fred claims he's a Messenger, sent from "Headquarters" to help her discover the joy of Christmas. But is Fred an angel from above—or just stone cold crazy?

Fred's used to dealing with skeptics. Telling a stranger you've been ordered to inspire holiday cheer is a tough sell. But there's a further complication. Fred's mission is to help Lindsay right the wrongs from her past that have been holding her back. But somehow along the way, they've become wildly attracted to each other—and falling in love is not part of the plan. Fred only has 'til the stroke of midnight on Christmas Eve to guide Lindsay to the magical future she deserves—even if it's a future without him. .
_____________________________________________________________________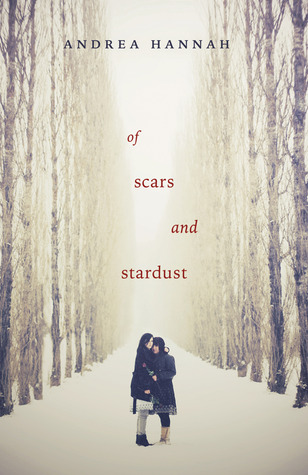 After her little sister mysteriously vanishes, seventeen-year-old Claire Graham has a choice to make: stay snug in her little corner of Manhattan with her dropout boyfriend, or go back to Ohio to face the hometown tragedy she's been dying to leave behind.

But the memories of that night still haunt her in the city, and as hard as she tries to forget what her psychiatrist calls her "delusions," Claire can't seem to escape the wolf's eyes or the blood-speckled snow. Delusion or reality, Claire knows she has to hold true to the most important promise she's ever made: to keep Ella safe. She must return to her sleepy hometown in order to find Ella and keep her hallucinations at bay before they strike again. But time is quickly running out, and as Ella's trail grows fainter, the wolves are becoming startlingly real.

Now Claire must deal with her attraction to Grant, the soft-spoken boy from her past that may hold the secret to solving her sister's disappearance, while following the clues that Ella left for only her to find. Through a series of cryptic diary entries, Claire must unlock the keys to Ella's past—and her own—in order to stop another tragedy in the making, while realizing that not all things that are lost are meant to be found.
The last time James Walker saw Beth Garcia, he was carrying her off the battlefield. A year later, he runs into her as she's completing her last physical therapy appointment before she can be deployed again. She's still sexy as hell, but just as prickly and hard-headed as she was when they first met.

An arranged rock climbing weekend together quickly turns into a nightmare family wedding after a panicked phone call from his sister about mysterious and ominous emails she's been receiving.

Beth, thinking she's going rock climbing for the weekend, is surprised when she realizes the biggest rock she'll be facing is the one James needs her to wear. And while trying to protect James's sister, she'll also have to lie to James's father, the Director of the CIA, about who she is, jeopardizing her carefully planned career. And while she does owe James her life, he's in for a wild ride if he thinks he can get away with this deception unscathed…
_____________________________________________________________________
The City of Lights sets the stage for romance, drama and intrigue in the latest Confessions novel from the world's bestselling mystery writer!

After investigating multiple homicides and her family's decades-old skeletons in the closet, Tandy Angel is finally reunited with her lost love in Paris. But as he grows increasingly distant, Tandy is confronted with disturbing questions about him, as well as what really happened to her long-dead sister. With no way to tell anymore who in her life she can trust, how will Tandy ever get to the bottom of the countless secrets her parents kept from her? James Patterson leads this brilliant teenage detective through Paris on a trail of lies years in the making, with shocking revelations around every corner.
_____________________________________________________________________

From Sara Shepard, author of the #1 New York Times bestselling Pretty Little Liars series, comes another story of dark secrets, shocking twists, and what happens when five beautiful girls will do anything to hide the ugly truth.
_____________________________________________________________________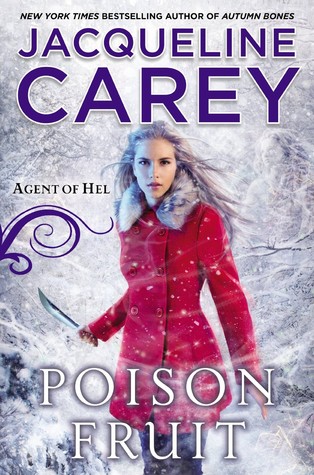 The Pemkowet Visitors Bureau has always promoted paranormal tourism—even if it has downplayed the risks (hobgoblins are unpredictable). It helps that the town is presided over by Daisy Johanssen, who as Hel's liaison is authorized by the Norse goddess of the dead to keep Pemkowet under control. Normally, that's easier to do in the winter, when bracing temperatures keep folks indoors.

But a new predator is on the prowl, and this one thrives on nightmares. Daisy is on her trail and working intimately with her partner and sometime lover from the Pemkowet PD, sexy yet unavailable werewolf Cody Fairfax. But even as the creature is racking up innocent victims, a greater danger looms on Pewkowet's horizon.

As a result of a recent ghost uprising, an unknown adversary—represented by a hell-spawn lawyer with fiery powers of persuasion—has instigated a lawsuit against the town. If Pemkowet loses, Hel's sovereignty will be jeopardized, and the fate of the eldritch community will be at stake. The only one who can prevent it is Daisy—but she's going to have to confront her own worst nightmare to do it.
_____________________________________________________________________
Nate has developed quite a playboy reputation around campus. It's not that he doesn't respect or trust women; he doesn't trust himself. The men in Nate's family are prone to abusive behavior—a dirty secret that Nate's been running from his entire life—so Nate doesn't do relationships. But he can't help himself around one girl…

Jessie is strong, independent, and works at a tattoo parlor. Nate can't resist getting close to her, even if it's strictly a friendship. But it doesn't take long for Nate to admit that what he wants with Jessie is more than just friendly.

With Jessie, he can be himself and explore what he's always felt was a terrifying darkness inside him. Even when Nate begins to crave her in a way that both shocks and horrifies him, Jessie still wants to know every part of him. Testing their boundaries together will take a trust that could render them inseparable… or tear them apart.
_____________________________________________________________________
ONE GIRL WILL BRING AN EMPIRE TO ITS KNEES...

Before she can become the greatest empress in history, fifteen-year-old Sophie will have to survive her social-climbing mother's quest to put her on the throne of Russia—at any cost.

Imperial Court holds dangers like nothing Sophie has ever faced before. In the heart of St. Petersburg, surviving means navigating the political, romantic, and religious demands of the bitter Empress Elizabeth and her handsome, but sadistic nephew, Peter. Determined to save her impoverished family—and herself—Sophie vows to do whatever is necessary to thrive in her new surroundings. But an attempt on her life and an unexpected attraction threatens to derail her plans.

Alone in a new and dangerous world, learning who to trust and who to charm may mean the difference between becoming queen and being sent home in shame to marry her lecherous uncle. With traitors and murderers lurking around every corner, her very life hangs in the balance. Betrothed to one man but falling in love with another, Sophie will need to decide how much she's willing to sacrifice in order to become the empress she is destined to be.

In a battle for the soul of a nation, will love or destiny reign supreme?
_____________________________________________________________________
Rose Howard has OCD, Asperger's syndrome, and an obsession with homonyms (even her name is a homonym). She gave her dog Rain a name with two homonyms (Reign, Rein), which, according to Rose's rules of homonyms, is very special. Rain was a lost dog Rose's father brought home. Rose and Rain are practically inseparable. And they are often home alone, as Rose's father spends most evenings at a bar, and doesn't have much patience for his special-needs daughter.
Just as a storm hits town, Rain goes missing. Rose's father shouldn't have let Rain out. Now Rose has to find her dog, even if it means leaving her routines and safe places to search. Rose will find Rain, but so will Rain's original owners.

Hearts will break and spirits will soar for this powerful story, brilliantly told from Rose's point of view.
_____________________________________________________________________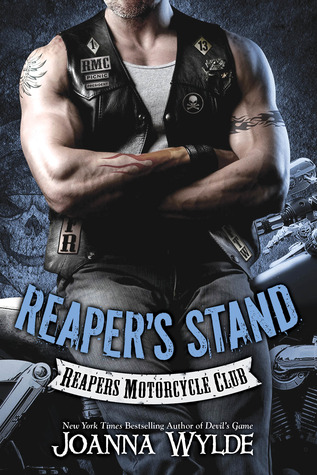 As Reapers Motorcycle Club president, Reese "Picnic" Hayes has given his entire life to the club. After losing his wife, he knew he'd never love another woman. And with two daughters to raise and a club to manage, that was just fine with him. These days, Reese keeps his relationships free and easy—he definitely doesn't want to waste his time on a glorified cleaning lady like London Armstrong.

Too bad he's completely obsessed with her.

Besides running her own business, London's got her junkie cousin's daughter to look after—a more reckless than average eighteen-year-old. Sure she's attracted to the Reapers' president, but she's not stupid. Reese Hayes is a criminal and a thug. But when her young cousin gets caught up with a ruthless drug cartel, Reese might be the only man who can help her. Now London has to make the hardest decision of her life—how far will she go to save her family?
_____________________________________________________________________
Special Agent Emma Monroe has a secret. She's a Fallen Siren, cursed by the gods and banished to Earth for her failure to prevent the kidnapping of Persephone. As an FBI agent she saves the lives of others believing redemption could be one rescue away.

Her partner Zack is a werewolf and former Black Ops sniper who once carried out a string of questionable assignments. Now he's determined to atone for his past. Ironically, there's a portion of his past Zack doesn't remember—an affair with Emma. Giving into their attraction for one another almost led to their undoing. Now it's back to business as usual.

While trying to unravel the mystery behind a series of kidnappings in Southern California, Emma and Zack become entangled with political tensions in the vampire and Were worlds. Not to mention the struggles they face in their relationship with one another. With so much uncertainty, they come to realize the only thing they can really count on is one another…or can they?
_____________________________________________________________________
Heartbreak and hilarity come together in this story of a far-flung family reunited for one weekend by their father's death, by the author of the highly acclaimed The Fates Will Find Their Way.

Five minutes before her flight is set to take off, Kate Pulaski, failed screenwriter and newly-failed wife, learns that her estranged father killed himself. More shocked than saddened by the news, she reluctantly gives in to her older siblings' request that she join them--and her many half-siblings, and most of her father's five former wives--in Atlanta, their birthplace, for a final farewell.

Written with huge heart and bracing wit, REUNION takes place over the following four days, as family secrets are revealed, personal deceits are uncovered, and Kate--an inveterate liar looking for a way to come clean--slowly begins to acknowledge the overwhelming similarities between herself and the man she never thought she'd claim as an influence, much less a father. Hannah Pittard's "engaging and vigorous"* prose masterfully illuminates the problems that can divide modern families-and the ties that prove impo
ssible to break.
_____________________________________________________________________
**Ya gotta read Spin before you read Ruin**

Antonio is a killer.
He's beautiful, educated, a prodigy of a thief and as violent a motherfucker as ever came of the boat from Napoli.

Theresa knows it, but that doesn't stop her from getting emotionally and physically entangled with him, and this is how, maybe, she got it in her head that she can protect him.

But it's not her job to save him, and she's just not getting that. Every time she tries to protect him, she practically gets him killed, and the tighter he grips her, the more dangerous she becomes.

It's almost as if...well, he'd never admit this....but it's almost as if protecting her the way he does is the one thing he should stop. As if the only way he's ever going to find a moment's peace is to just embrace her as a partner, rather than a defenseless creature.

But he'd never do that. Not this violent motherfucker.

WARNING: This book contains delicious sex scenes with a hot man dirty-talking in Italian; women handling firearms and explosives; and scenes of violence with a crystal Virgin Mary cigarette lighter.
_____________________________________________________________________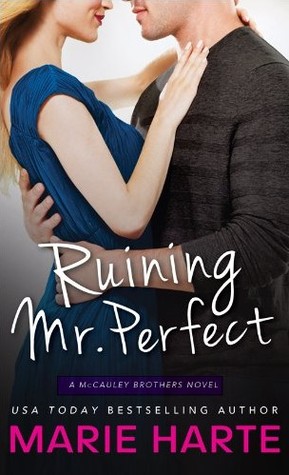 It's Not Easy Being Right...

Vanessa Campbell is a CPA by day and a perfectionist by night. She's fit, successful...and decidedly lonely. She can't stop thinking about the youngest McCauley brother, Cameron. He's just like her: smart, attractive, and usually right—except when dealing with her.

...But Someone's Got To Do It.

Cameron McCauley likes Vanessa a little too well. She's a blond goddess with a razor-sharp tongue. She hates to be wrong, just like him. But she can hold a grudge and is stubborn to a fault—also like him.

A past misunderstanding has them rubbing each other the wrong way. Cam is dying to shake Vanessa up—get her to let loose. But if he succeeds, can his heart handle it?
_____________________________________________________________________
To Kiss A Thief...

Scottish barrister Sinclair McBride can face the most sinister criminals in London - but the widower's two unruly children are a different matter. Little Caitlin and Andrew go through a governess a week, sending the ladies fleeing in tears.

Roberta "Bertie" Frasier enters Sinclair's life by stealing his watch - and then stealing a kiss. Intrigued by the handsome highlander, Bertie winds up saving his children from a dangerous situation and returns them to their father. Impressed with how they listen to her, Sinclair asks the lively beauty to be their governess, never guessing that the unconventional lady will teach him a lesson or two in love.
_____________________________________________________________________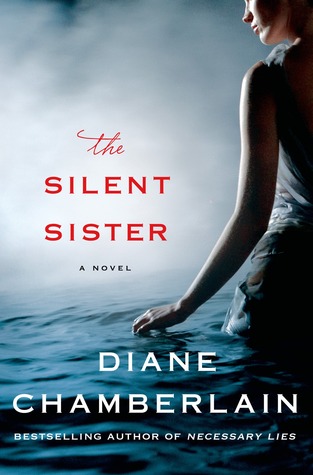 In The Silent Sister, Riley MacPherson has spent her entire life believing that her older sister Lisa committed suicide as a teenager. Now, over twenty years later, her father has passed away and she's in New Bern, North Carolina cleaning out his house when she finds evidence to the contrary. Lisa is alive. Alive and living under a new identity. But why exactly was she on the run all those years ago, and what secrets are being kept now? As Riley works to uncover the truth, her discoveries will put into question everything she thought she knew about her family. Riley must decide what the past means for her present, and what she will do with her newfound reality, in this engrossing mystery from international bestselling author Diane Chamberlain.
_____________________________________________________________________
The final book in this series will jump forward 18 years and feature Dorie, Jane's young charge from Ironskin.

18 years later . . .
Dorie Rochart has been hiding her fey side for a long time. Now, finished with University, she plans to study magical creatures and plants in the wild, bringing long-forgotten cures to those in need. But when no one will hire a girl to fight basilisks, she releases her shapechanging fey powers--to disguise herself as a boy.

While hunting for wyvern eggs, she saves a young scientist who's about to get steamed by a silvertail-- and finds her childhood friend Tam Grimsby, to whom she hasn't spoken in seven years. Not since she traded him to the fey. She can't bear to tell him who she really is, but every day grows harder as he comes to trust her.

The wyverns are being hunted to extinction for the powerful compounds in their eggs. The fey are dying out as humans grow in power. Now Tam and Dorie will have to decide which side they will fight for. And if they end up on opposite sides, can their returning friendship survive?
_____________________________________________________________________
On their farm in Denby, Iowa, Rosanna and Walter Langdon abide by time-honored values that they pass on to their five wildly different yet equally remarkable children: Frank, the brilliant, stubborn first-born; Joe, whose love of animals makes him the natural heir to his family's land; Lillian, an angelic child who enters a fairy-tale marriage with a man only she will fully know; Henry, the bookworm who's not afraid to be different; and Claire, who earns the highest place in her father's heart. Moving from post-World War I America through the early 1950s, Some Luck gives us an intimate look at this family's triumphs and tragedies, zooming in on the realities of farm life, while casting-as the children grow up and scatter to New York, California, and everywhere in between-a panoramic eye on the monumental changes that marked the first half of the twentieth century. Rich with humor and wisdom, twists and surprises, Some Luck takes us through deeply emotional cycles of births and deaths, passions, and betrayals, displaying Smiley's dazzling virtuosity, compassion, and understanding of human nature and the nature of history, never discounting the role of fate and chance. This potent conjuring of many lives across generations is a stunning tour de force.
_____________________________________________________________________
Nadia wants no part of the shevoru, the dark blade that has gained power by possessing the souls of raging half-bloods and monsters she has killed. Since learning the secret of the dagger, she has freed herself from its influence and is finally ready to make the journey to rid the world of its evil by using the power of an ancient device.


But when a visitor from her past steps back into her life, Nadia will be forced to make a choice between two men and two fates that could upset the struggle for dominance over the world. Amid games of intrigue and blood, demons from a forgotten era rise again, and the shevoru, the spirit blade, may be the only hope to save the world from annihilation and reveal to Nadia who she really is.
_____________________________________________________________________
After the Affair of the Clockwork Scarab, Evaline Stoker and Mina Holmes are eager to help Princess Alix with a new case. Seventeen-year-old Willa Aston is obsessed with spiritual mediums, convinced she is speaking with her mother from beyond the grave. What seems like a case of spiritualist fraud quickly devolves into something far more menacing: someone is trying to make Willa "appear lunatic," using an innocent-looking spiritglass to control her. The list of clues piles up: an unexpected murder, a gang of pickpockets, and the return of vampires to London. But are these events connected? As Uncle Sherlock would say, "there are no coincidences." It will take all of Mina's wit and Evaline's muscle to keep London's sinister underground at bay.
_____________________________________________________________________
"I am grateful for my father, who keeps me good and sweet. I am grateful for my mother, who keeps her own heart guarded and safe. I am grateful for my adviser, who keeps me protected. I am grateful for the Path, which keeps me pure. Ever after."

Princess Aislynn has long dreamed about attending her Introduction Ball, about dancing with the handsome suitors her adviser has chosen for her, about meeting her true love and starting her happily ever after.

When the night of the ball finally arrives and Nerine Academy is awash with roses and royalty, Aislynn wants nothing more than to dance the night away, dutifully following the Path that has been laid out for her. She does not intend to stray.

But try as she might, Aislynn has never quite managed to control the magic that burns within her-magic brought on by wicked, terrible desires that threaten the Path she has vowed to take.

After all, it is wrong to want what you do not need. Isn't it?_____________________________________________________________________
Cricket Creek, Kentucky, is no Nashville—it's a sweet, small town outside the big-city limelight. But here, two headstrong country music stars will need to rely on their Southern roots and explosive chemistry to top the charts together.

When Cat Carson drops her record label and signs with an independent label based in Cricket Creek, it's a huge upset in the music world. But the residents of Cricket Creek are thrilled to have a real country music star in their midst. Everyone except Jeff Greenfield, that is—a local rising star himself, who's been asked to record a duet with the stunning beauty.

Jeff grew up on a farm, but his smooth, soulful country style is starting to get him noticed outside Cricket Creek. And while a duet with Cat Carson could send his career skyrocketing, he doesn't want to lose touch with his roots—or lose his head. Because sparks are flying every time he and Cat hit the studio. And it's more than a little distracting....
_____________________________________________________________________
Lucy Aimes has always been practical. But try as she might, she can't come up with a logical explanation for the recurring dreams that have always haunted her. Dark dreams. Dreams of a long-ago place filled with people she shouldn't know…but does.

When her family moves to a New Orleans plantation, Lucy's dreams become more intense, and her search for answers draws her reluctantly into the old city's world of Voodoo and mysticism. There, Lucy finds Alex, a mysterious boy who behaves as if they've known each other forever. Lucy knows Alex is hiding something, and her rational side doesn't want to be drawn to him. But she is.

As she tries to uncover Alex's secrets, a killer strikes close to home, and Lucy finds herself ensnared in a century-old vendetta. With the lives of everyone she loves in danger, Lucy will have to unravel the mystery of her dreams before it all comes to a deadly finish.
_____________________________________________________________________
High-school junior Leila has made it most of the way through Armstead Academy without having a crush on anyone, which is something of a relief. Her Persian heritage already makes her different from her classmates; if word got out that she liked girls, life would be twice as hard. But when a sophisticated, beautiful new girl, Saskia, shows up, Leila starts to take risks she never thought she would, especially when it looks as if the attraction between them is mutual. Struggling to sort out her growing feelings and Saskia's confusing signals, Leila confides in her old friend, Lisa, and grows closer to her fellow drama tech-crew members, especially Tomas, whose comments about his own sexuality are frank, funny, wise, and sometimes painful. Gradually, Leila begins to see that almost all her classmates are more complicated than they first appear to be, and many are keeping fascinating secrets of their own.
_____________________________________________________________________
If you could see the future, would you want to? After the disturbing visions Riley and his friends see turn out to be more than hallucinations, fate takes a dangerous twist in this dark and suspenseful page-turner.

Riley and his friends are gearing up for their senior year by spending one last night hanging out in the woods, drinking a few beers, and playing Truth or Dare. But what starts out as a good time turns sinister when they find a mysterious pair of binoculars. Those who dare to look through them see strange visions, which they brush off as hallucinations. Why else would Riley see himself in bed with his best friend's girlfriend—a girl he's had a secret crush on for years?

In the weeks that follow, the visions begin to come true...including a gruesome murder. One of Riley's closest friends is now the prime suspect. But who is the murderer? Have Riley and his friends really seen the future through those mysterious binoculars? And what if they are powerless to change the course of events?
_____________________________________________________________________
Don't miss the breathtaking short story that connects the first two novels in the Starbound trilogy, These Broken Stars and This Shattered World.

Tarver still has nightmares about the night, six months before the Icarus crash, when he rescued a group of civilian researchers being held hostage by brutal mercenaries. Now Tarver and Lilac must reconcile his memories of that fateful night with the truth that they uncovered on a mysterious planet after the Icarus crashed.

Includes a bonus preview chapter from This Shattered World!
_____________________________________________________________________
In the fourth sexy romance by the New York Times bestselling author of Tangled and Twisted, Drew and Kate can't wait to tie the knot—if they can survive the pre-wedding festivities.

For most of my life, I never imagined I'd get married. But Kate did the impossible: she changed me. I think we can all agree I was pretty frigging awesome before, but now I'm even better.

The road to this day wasn't all rainbows and boners. There were mistakes and misunderstandings worthy of a Greek tragedy. But Kate and I made it through with our inexhaustible lust, boundless admiration, and everlasting love for one another intact.

That being said, there were some unexpected incidents in Vegas last weekend that could have been a problem. It was kind of... my final test.

I know what you're thinking—what the hell did you do this time? Relax. Let's not judge, or call for my castration, until you've heard the whole story.

And hold on tight, because you're in for a wild ride. Did you expect anything less?
_____________________________________________________________________
HE'S TRYING TO RECLAIM THE PAST

To keep the balance between good and evil at the court of Annwyn, Prince Felan ap Gwyn has two weeks to marry and take the crown. But he wants more than just power—he wants love; a love he once had but was too stubborn to hold on to.

SHE'S STRUGGLING TO FACE THE FUTURE

It took years for Jacqueline Ara to put her life back together after Felan abandoned her. She's moved on, even if her heart still burns for him. But with war in Annwyn looming and death bleeding into the mortal world, Felan and Jacquie will need to heal old wounds and rekindle the passion that once welled between them . . . or face losing everything.
_____________________________________________________________________
Sixteen-year-old Megan is pregnant.

As she prepares to tell her family, the unthinkable happens. Her village is razed by soldiers: her grandfather murdered, her twin sister taken.

On a desperate mission to rescue her beloved Gwyneth, Megan discovers a terrifying truth - that the destruction of her old life is inextricably linked to her unborn child. The feared witch soldiers, vanquished a generation ago, have returned to see the fulfillment of a prophecy: one that will put Megan and her new friends - Eleanor, a fiery ex-aristocrat, and Damon, a wayward charmer - at the heart of the greatest war her world has ever known.
_____________________________________________________________________
After questing through the sidhe realms with her ex-hellhound lover, Nathan, Kai Tallman Michalski has finally returned home. But she knows Nathan will eventually be called back to serve his queen—and Kai will have to decide whether to enter her majesty's service as well. Sure, the job comes with great bennies, but there's one big downside: she would have to swear absolute fealty to the Queen of Winter.

For now, though, Kai is glad to be home, and glad that Nathan completed his mission for his queen with surprising ease. But what seemed to be a quick conclusion turns out to be anything but. The two of them helped thwart the sidhe god of chaos—and he is not happy about that. He's got plans for them. Plans, too, for the sidhe who killed him some three millennia ago. Nor has he abandoned his plans for Earth, as they learn when chaos begins bursting out all over...
_____________________________________________________________________
Vampire queen Betsy "don't call me Elizabeth" Taylor is back - and there's going to be Hell to pay - in MaryJanice Davidson's New York Times bestselling series . . .

Following on from Undead and Unsure, Betsy Taylor is back in the hit paranormal series chock full of wit, sass and a little bit of romance...
_____________________________________________________________________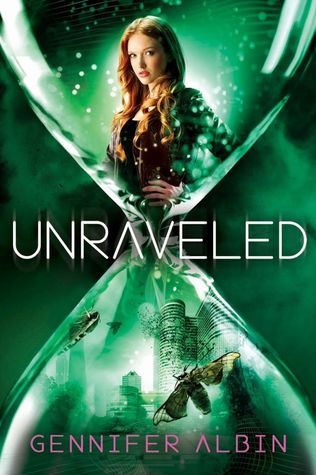 Autonomous. Independent. Dangerous. They tried to control her. Now she'll destroy them.

Things have changed behind the walls of the Coventry and new threats lurk in its twisted corridors. When Adelice returns to Arras, she quickly learns that something rotten has taken hold of the world and Cormac Patton needs her to help him reestablish order. However, peace comes at a terrible price. As the Guild manipulates the citizens of Arras, Adelice discovers that she's not alone, and she must let go of her past to fight for mankind's future. She will have to choose between an unimaginable alliance and a deadly war that could destroy everyone she loves. _____________________________________________________________________
Gretchen is struggling with her newfound gift as a Whisperer; the constant buzzing in her ears from detecting spells is more frustrating than fun, especially when she is spending time with one of the Order of Iron Nail's Keepers, the icy but strikingly handsome Tobias Lawless. But while Gretchen tries to hide the truth and resolve her feelings for him, London fades from beautiful and bustling to deathly silent ...Something evil is once again menacing Mayfair, and Gretchen and her cousins must use their powers to prevent a horrible sacrifice.

This second book in the Lovegrove Legacy trilogy is full of dark twists, spellbinding suspense and sweeping romance - perfect for fans of Cassandra Clare, Lauren Kate and Ruth Warburton.
_____________________________________________________________________
Renowned child psychologist Caitlin O'Hara is a single mom trying to juggle her job, her son, and a lackluster dating life. Her world is suddenly upturned when Maanik, the daughter of India's ambassador to the United Nations, starts speaking in tongues and having violent visions. Caitlin is sure that her fits have something to do with the recent assassination attempt on her father—a shooting that has escalated nuclear tensions between India and Pakistan to dangerous levels—but when teenagers around the world start having similar outbursts, Caitlin begins to think that there's a more sinister force at work.

In Haiti, a student claws at her throat, drowning on dry land. In Iran, a boy suddenly and inexplicably sets himself on fire. Animals, too, are acting irrationally, from rats in New York City to birds in South America to ordinary house pets. With Asia on the cusp of nuclear war, Caitlin must race across the globe to uncover the mystical links among these seemingly unrelated incidents in order to save her patient—and perhaps the world.
_____________________________________________________________________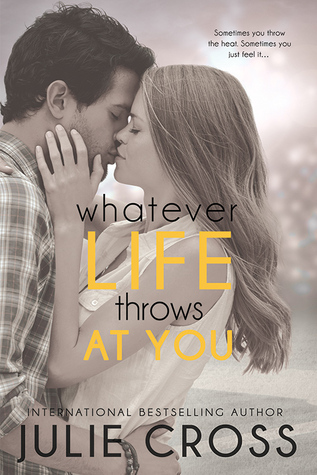 Life loves a good curveball…

Seventeen-year-old Annie Lucas's life is completely upended the moment her dad returns to the major leagues as the new pitching coach for the Kansas City Royals. Now she's living in Missouri (too cold), attending an all-girls school (no boys), and navigating the strange world of professional sports. But Annie has dreams of her own—most of which involve placing first at every track meet…and one starring the Royals' super-hot rookie pitcher.

But nineteen-year-old Jason Brody is completely, utterly, and totally off-limits. Besides, her dad would kill them both several times over. Not to mention Brody has something of a past, and his fan club is filled with C-cupped models, not smart-mouthed high school "brats" who can run the pants off every player on the team. Annie has enough on her plate without taking their friendship to the next level. The last thing she should be doing is falling in love.

But baseball isn't just a game. It's life. And sometimes, it can break your heart…
_____________________________________________________________________
In Wicked Path: Book Two of the Daath Chronicles brother and sister are forced to opposite sides of Tarrtainya on a fast-paced adventure where the wildlife isn't the only thing trying to kill them.


Three months have passed since Avikar defeated the Reptilian Prince, and he still can't remember his battle with Lucino. On the hunt for answers, he returns to the scene of the fight and discovers a strange connection between his family's dagger and the mysterious kingdom of Daath, and it seems only his distant father can reveal the truth behind it all.


Before Avikar can travel back home, Lucy assaults him in the market and forces him to flee to Nod Mountains—a place few dare to enter, and even less return from. With Raven and her childhood friend by his side, they must survive the treacherous journey through the pass with a vengeful Lucy hunting them. If they don't, they'll never see home again.


Jeslyn's new life in Luna Harbor is the perfect remedy for her confused and broken heart. But when a group of mercenaries kidnap her beloved Grandfather, interrupting her daily routine as his jewelry apprentice, she's forced to join forces with the one person from her past she tried to forget.


And his assistance comes with a price.
_____________________________________________________________________
Julie has an obsession with fire that began after her parents died when she was twelve years old. Her pyromania leads her to take an unlikely job as a forest firefighter on an elite, Type 1 "Hotshot" crew of forest firefighters who travel the American West battling wildfires. The only woman on the twenty person crew, Julie struggles both to prove her worth and find a place of belonging in the dangerous, insular, and very masculine world of fire (while also fighting against an eating disorder she's had since her teens). As her season "on the line" progresses so do her relationships with the strange and varied cast of characters that make up her hotshots team—and she learns what it means to put your life on the line for someone else.

Wildfire is a tough, gritty, and fascinating story from an exciting new voice in American fiction. Fans of the movie Backdraft or Cheryl Strayed's memoir Wild will enjoy this fast paced debut.
_____________________________________________________________________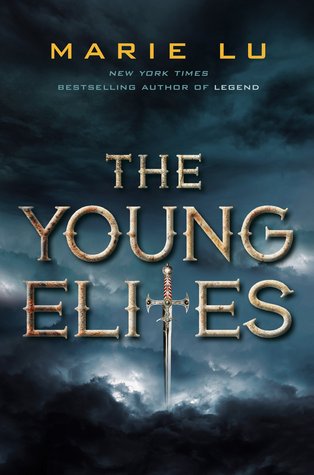 I am tired of being used, hurt, and cast aside.

Adelina Amouteru is a survivor of the blood fever. A decade ago, the deadly illness swept through her nation. Most of the infected perished, while many of the children who survived were left with strange markings. Adelina's black hair turned silver, her lashes went pale, and now she has only a jagged scar where her left eye once was. Her cruel father believes she is a malfetto, an abomination, ruining their family's good name and standing in the way of their fortune. But some of the fever's survivors are rumored to possess more than just scars—they are believed to have mysterious and powerful gifts, and though their identities remain secret, they have come to be called the Young Elites.

Teren Santoro works for the king. As Leader of the Inquisition Axis, it is his job to seek out the Young Elites, to destroy them before they destroy the nation. He believes the Young Elites to be dangerous and vengeful, but it's Teren who may possess the darkest secret of all.

Enzo Valenciano is a member of the Dagger Society. This secret sect of Young Elites seeks out others like them before the Inquisition Axis can. But when the Daggers find Adelina, they discover someone with powers like they've never seen.

Adelina wants to believe Enzo is on her side, and that Teren is the true enemy. But the lives of these three will collide in unexpected ways, as each fights a very different and personal battle. But of one thing they are all certain: Adelina has abilities that shouldn't belong in this world. A vengeful blackness in her heart. And a desire to destroy all who dare to cross her.

It is my turn to use. My turn to hurt.
_____________________________________________________________________