New York Times bestselling author and science-fiction megastar Peter F. Hamilton makes his triumphant return to the universe of his acclaimed Void Trilogy with the first novel in a brand-new two-part series.

The year is 3326. Nigel Sheldon, one of the founders of the Commonwealth, receives a visit from the Raiel—self-appointed guardians of the Void, the enigmatic construct at the core of the galaxy that threatens the existence of all that lives. The Raiel convince Nigel to participate in a desperate scheme to infiltrate the Void.

Once inside, Nigel discovers that humans are not the only life-forms to have been sucked into the Void, where the laws of physics are subtly different and mental powers indistinguishable from magic are commonplace. The humans trapped there are afflicted by an alien species of biological mimics—the Fallers—that are intelligent but merciless killers.

Yet these same aliens may hold the key to destroying the threat of the Void forever—if Nigel can uncover their secrets. As the Fallers' relentless attacks continue, and the fragile human society splinters into civil war, Nigel must uncover the secrets of the Fallers—before he is killed by the very people he has come to save.
_____________________________________________________________________
It's an oppressively hot and sticky morning in June when Sterling and her brother, Phin, have an argument that compels him to run into the town swamp -- the one that strikes fear in all the residents of Sticks, Louisiana. Phin doesn't return. Instead, a girl named Lenora May climbs out, and now Sterling is the only person in Sticks who remembers her brother ever existed.

Sterling needs to figure out what the swamp's done with her beloved brother and how Lenora May is connected to his disappearance -- and loner boy Heath Durham might be the only one who can help her.

This debut novel is full of atmosphere, twists and turns, and a swoon-worthy romance.
_____________________________________________________________________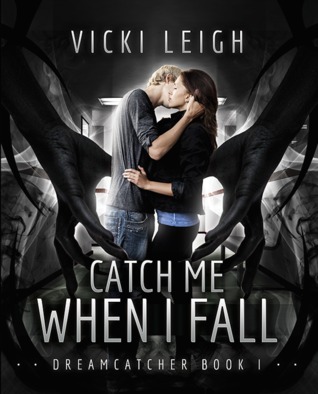 Recruited at his death to be a Protector of the Night, seventeen-year-old Daniel Graham has spent two-hundred years fighting Nightmares and guarding humans from the clawed, red-eyed creatures that feed off people's fears. Each night, he risks his eternal life, having given up his chance at an afterlife when he chose to become a Protector. That doesn't stop a burnt-out Daniel from risking daring maneuvers during each battle. He's become one of the best, but he wants nothing more than to stop.

Then he's given an assignment to watch over sixteen-year-old Kayla Bartlett, a clinically depressed patient in a psychiatric ward. Nightmares love a human with a tortured past. Yet, when they take a deep interest in her, appearing in unprecedented numbers, the job becomes more dangerous than any Daniel's ever experienced. He fights ruthlessly to keep the Nightmares from overwhelming his team and Kayla. Soon, Daniel finds himself watching over Kayla during the day, drawn to why she's different, and what it is about her that attracts the Nightmares. And him.

A vicious attack on Kayla forces Daniel to break the first Law and reveal his identity. Driven by his growing feelings for her, he whisks her away to Rome where others like him can keep her safe. Under their roof, the Protectors discover what Kayla is and why someone who can manipulate Nightmares has her in his sights. But before they can make a move, the Protectors are betrayed and Kayla is kidnapped. Daniel will stop at nothing to save her. Even if it means giving up his immortality.
_____________________________________________________________________
One night during the Perseid meteor shower, Arianne thinks she sees a shooting star land in the fields surrounding her family's horse farm. About a year later, one of their horses gives birth to a baby centaur. The family has enough attention already as Arianne's six-year-old brother was born with birth defects caused by an experimental drug—the last thing they need is more scrutiny. But their clients soon start growing suspicious. Just how long is it possible to keep a secret? And what will happen if the world finds out?
_____________________________________________________________________
Laura is a typical fifteen-year-old growing up in the 1960's, navigating her way through classes, friendships, and even a new romance. But she's carrying around a secret: her mother is suffering from a mental illness.

No one in Laura's family will talk about her mother's past hospitalizations or increasingly erratic behavior, and Laura is confused and frightened. She finds some solace in art, but when her mother, also an artist, suffers a breakdown, Laura fears that she will follow in her mother's footsteps. Left without a refuge, can she find the courage to face what scares her most?
_____________________________________________________________________
Dusty #2
The innocent girl with a delinquent heart has to live with her bad choices. Secret hope and hurt feel like falling while she learns how to breathe again, but there's still freedom in trouble.

The runaway with blacked-out eyes is losing his grip. Crushing two hearts in one fist, his addiction bends rules and breaks deals, but the boy born for bliss isn't going anywhere without a fight.

Love is knowing they should stay away, but love is illogical at best.

She's afraid to let go.

He won't let her.

This is how silliness and foolishness grow up.

Here, forever is a lie.
_____________________________________________________________________
#3.2
Tattoo artist and warlock Gage is having a rough week. He's trying to track down a mysterious murderer in Low Town while also chasing a powerful entity using forbidden Death Magic across the nation. When Gage discovers the two forces may be trying to unite, the stakes get even higher. With Gideon's help, Gage is determined to stop the murderers before anyone else gets hurt – including his girlfriend, Trixie
_____________________________________________________________________
Monster Haven 5
Zoey Donovan Aegis and co-opted protector of all things supernatural is moving up in the Hidden world. Actually, she's being drop kicked onto the front lines of a fight between the newly formed Cult of Imagination and Hidden governments everywhere.

The Cult is opening portals and unleashing demons, vampires and werewolves, growing closer to breaking the lock that holds back the zombie apocalypse with every world they crack open. Oh, and they want every last Aegis in the world dead, and a roving band of Hidden worshipers is only too eager to assist.

On the upside, Zoey finally has her mother back. But having another Aegis around one with very different ideas on how to run things is proving difficult. For their own safety, they're stuck inside Zoey's home. What was once a haven is now a prison, further straining maternal relations and alienating her reaper boyfriend. Taking down a cult and saving the world again would be a lot easier if she could go farther than her own driveway.
_____________________________________________________________________
The romantic story of a girl who gets plucked from obscurity to star in the next major feature film franchise based on a book and the ensuing love triangles she gets entangled in on—-and off screen.

Meet Paige Townsen, Rainer Devon, and Jordan Wilder…

When Paige Townsen, a young unknown, gets cast in the movie adaptation of a blockbuster book series, her life changes practically overnight. Within a month, Paige has traded the quiet streets of her hometown for a crowded movie set on the shores of Maui, and is spending quality time with her co-star Rainer Devon, one of People's Sexiest Men Alive. But when troubled star Jordan Wilder lands the role of the other point in the movie's famous love triangle, Paige's crazy new life gets even crazier.

In this coming-of-age romance inspired by the kind of celeb hookups that get clever nicknames and a million page views, Paige must figure out who she is – and who she wants – while the whole world watches.
_____________________________________________________________________
Mary's life is going fine. Except for being a freshman in high school. And having anxiety attacks. And her dad having no job. So, introduce one boy who can fly, kidnap the little brother she's supposed to be babysitting, and drop a military quarantine on her town and that should make her anxiety completely disappear, right? Wrong!
_____________________________________________________________________
The truth won't always set you free.

Less than a year ago, Neely Ambrose's biggest worry was having the freedom to follow a path that wasn't chosen for her.

Less than a year ago, she believed she could trust the Elders who said they had everyone's best interest at heart and who said they were keeping them safe from the outside.

Sixty days ago, she discovered what they had planned for everyone she loved—and that all of it centered around her.
Now she's on the run through a dangerous wasteland full of killing machines, secret organizations, and people who want to sell her back to the Elders for their own safety. The whole world outside the Compound is living proof that everything in Neely's life was a lie manufactured by the Elders, which may even include the boy she loves.

All Neely wants is the truth, but each new piece of it drives her further from what she thought she knew. With only forty days until everyone she loves falls under the Elders' mind control, Neely must decipher who to trust, what questions to ask, and how to get one step ahead of the Elders, who will do anything to keep their secrets buried.
_____________________________________________________________________
Some people need something to fight for…

With the attacks on their homes escalating and human half-breeds seeking sanctuary among them, the loup garou are reaching their breaking point. Two, in particular.

After failing to stop his little brother's kidnapping years ago, Bishop McQueen angrily broods on his shame, though no one else blames him.

Jillian Reynolds is still dealing with a tragic accident that took everything she ever wanted from life. And her attraction to Bishop is only making things more difficult.

When word reaches them that Jillian's hometown is under attack, the Alpha takes Bishop, Jillian, and a group of enforcers to assist in the battle. And it is in this chaos that both Bishop and Jillian will have to face their pasts—and the true feelings they have for each other—if they are going to survive…
_____________________________________________________________________
Darius Montana is a Seer. With his gift of empathy, he can see into the hearts of others, both human and Atlantean. When his family comes into possession of one of the legendary power stones of Atlantis, Darius is sent to find the Stone Singer.

Faith Karaluros is the last Stone Singer. Manipulated all her life for her rare ability, she is widowed after her husband tried to steal her power for the Mendukati, an extremist group that hunts Seers. Faith wants nothing more than to stay out of this war when Darius comes to find her—just in time to rescue her from being kidnapped.

Faith goes with Darius, determined to do the job and be on her way with the money that can set her up where no one can find her again. She didn't count on the Mendukati sending a hit man after her. Darius swears he can protect her, but when she discovers he is one of the rare Atlanteans whose powers work on their own kind, can she trust him to keep his word, or is she being used again?
_____________________________________________________________________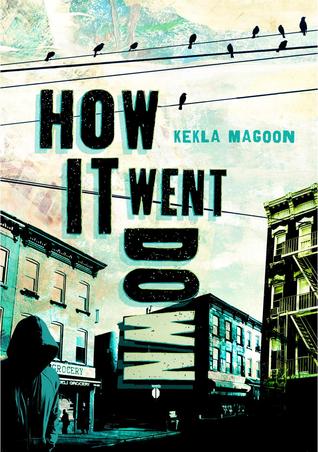 When sixteen-year-old Tariq Johnson dies from two gunshot wounds, his community is thrown into an uproar. Tariq was black. The shooter, Jack Franklin, is white.

In the aftermath of Tariq's death, everyone has something to say, but no two accounts of the events line up. Day by day, new twists further obscure the truth.

Tariq's friends, family, and community struggle to make sense of the tragedy, and to cope with the hole left behind when a life is cut short. In their own words, they grapple for a way to say with certainty: This is how it went down.
_____________________________________________________________________
The day started like every other day...

Bianca London finds herself kidnapped and locked up in a van with a strange man. Ten hours later, they're dumped on a deserted island. Bianca has no idea what's going on and her attraction to this stranger is the only thing keeping her fear at bay.

Jakob Bradley wants only to figure out why they've been left on the island and how they can get off. But as the days go by, he can't ignore his growing fascination with Bianca.

In order to survive, Bianca and Jakob must figure out how they're connected, but as they grow closer, secrets are revealed that may destroy everything they thought they knew about each other.
_____________________________________________________________________
In New Vienna, capital of the oppressive global government formed after the Flash, three things are certain: the sun is poisonous, speaking out is dangerous, and being different will get you killed.

And Lumina Bohn is extraordinarily different.

Living in terror of discovery, Lu knows nothing of her past?but she knows she must pretend to be human to survive. When an incident at work triggers her astonishing powers, she becomes the target of an international manhunt. Only one person can save her: Magnus, the enigmatic stranger haunting her dreams.

Magnus rescues the outcasts called Aberrants from capture and torture. As Lu begins exploring her powers among her people, her feelings for Magnus intensify. He's determined to stay emotionally distant, yet their smoldering passion soon becomes impossible to resist.

But when a shocking revelation threatens the lives of every remaining Aberrant, Lu and Magnus must risk everything, confronting their enemies in an explosive final stand to save their kind from the darkest fate of all: extinction.
_____________________________________________________________________
Can one boy stop a nefarious plot to turn kids into super-mutants?

Maverick Murphy tolerates his life as the sideshow attraction known as "Gator Boy" at Grumbling's Travelling Circus and Sideshow.

His freakish mutations are the result of some billionaire geneticist's experiments gone awry. But life as a mutant is about to get worse, as Maverick uncovers a plot to kidnap kids, turn them into super-mutants, and sell their powers to the highest bidder.

Now, Maverick is on a mission to find the mad scientist who may have created him and destroy his sinister plans!
_____________________________________________________________________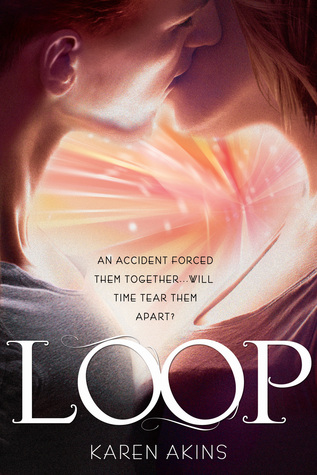 At a school where Quantum Paradox 101 is a required course and history field trips are literal, sixteen year-old time traveler Bree Bennis excels…at screwing up.

After Bree botches a solo midterm to the 21st century by accidentally taking a boy hostage (a teensy snafu), she stands to lose her scholarship. But when Bree sneaks back to talk the kid into keeping his yap shut, she doesn't go back far enough. The boy, Finn, now three years older and hot as a solar flare, is convinced he's in love with Bree, or rather, a future version of her that doesn't think he's a complete pain in the arse. To make matters worse, she inadvertently transports him back to the 23rd century with her.

Once home, Bree discovers that a recent rash of accidents at her school are anything but accidental. Someone is attacking time travelers. As Bree and her temporal tagalong uncover seemingly unconnected clues—a broken bracelet, a missing data file, the art heist of the millennium—that lead to the person responsible, she alone has the knowledge to piece the puzzle together. Knowledge only one other person has. Her future self.

But when those closest to her become the next victims, Bree realizes the attacker is willing to do anything to stop her. In the past, present, or future.
_____________________________________________________________________
A delightfully fiendish crime thriller from the bestselling author of The House of Silk.

Sherlock Holmes is dead.

Days after Holmes and his arch-enemy Moriarty fall to their doom at the Reichenbach Falls, Pinkerton agent Frederick Chase arrives in Europe from New York. The death of Moriarty has created a poisonous vacuum which has been swiftly filled by a fiendish new criminal mastermind who has risen to take his place.

Ably assisted by Inspector Athelney Jones of Scotland Yard, a devoted student of Holmes's methods of investigation and deduction, Frederick Chase must forge a path through the darkest corners of the capital to shine light on this shadowy figure, a man much feared but seldom seen, a man determined to engulf London in a tide of murder and menace.
_____________________________________________________________________
Magic and danger abound in the second book in a series of fanciful, action-packed adventure; (Publishers Weekly, starred review) from the #1 New York Times bestselling author of the Fablehaven and Beyonders series.

Cole Randolph never meant to come to The Outskirts, but when his friends were kidnapped on Halloween he had to try and save them. Now he's trapped in a world that lies between wakefulness and dreaming, reality and imagination, life and death.

Cole's search for his friends has led him to Elloweer, another of the five kingdoms that make up The Outskirts. He's accompanied by Mira, Twitch, and Jace, new friends he's met here in the Outskirts who each have their own important missions.

The group is following news that Mira's sister, Honor, could be in danger. However, Cole and Mira are soon the ones facing direct threat, and must resort to a fascinating new kind of magic to protect themselves. Their journey brings them across familiar faces, some more welcome than others, until their paths ultimately cross with the infamous man known throughout Elloweer as the Rogue Knight.

Will he turn out to be an unstoppable enemy, or a key ally?

Every move is filled with danger as Cole and his new friends try and outwit the High King, who will stop at nothing to regain what he has lost.
_____________________________________________________________________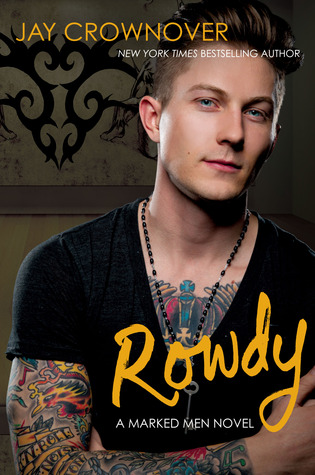 Marked Men 5
After the only girl he ever loved told him that he would never be enough, Rowdy St. James knocked the Texas dust off his boots and set out to live up to his nickname. A good ol' boy looking for good times and good friends, Rowdy refuses to take anything too seriously, especially when it comes to the opposite sex. Burned by love once, he isn't going to let himself trust a woman again. But that's before his new co-worker arrives, a ghost from the past who's suddenly making him question every lesson he ever learned.

Salem Cruz grew up in house with too many rules and too little fun—a world of unhappiness she couldn't wait to forget. But one nice thing from childhood has stayed with her; the memory of the sweet, blue-eyed boy next door who'd been head over heels in love with her little sister.

Now, fate and an old friend have brought her and Rowdy together, and Salem is determined to show him that once upon a time he picked the wrong sister. A mission that is working perfectly—until the one person that ties them together appears, threatening to tear them apart for good.
_____________________________________________________________________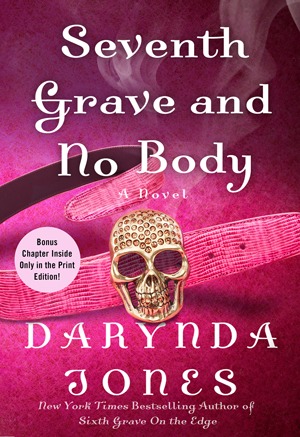 Twelve. Twelve of the deadliest beasts ever forged in the fires of hell have escaped onto our plane, and they want nothing more than to rip out the jugular of Charley Davidson and serve her lifeless, mangled body to Satan for dinner. So there's that. But Charley has more on her plate than a mob of testy hellhounds. For one thing, her father has disappeared, and the more she retraces his last steps, the more she learns he was conducting an investigation of his own, one that has Charley questioning everything she's ever known about him. Add to that an ex-BFF who is haunting her night and day, a rash of suicides that has authorities baffled, and a drop-dead sexy fiancé who has attracted the attentions of a local celebrity, and Charley is not having the best week of her life.

A tad north of hell, a hop, skip, and a jump past the realm of eternity, is a little place called Earth, and Charley Davidson, grim reaper extraordinaire, is determined to do everything in her power to protect it.
_____________________________________________________________________
The delicate peace between Wizards and the underguilds (Warriors, Seers, Enchanters, and Sorcerers) still holds by the thinnest of threads, but powerful forces inside and outside the guilds threaten to sever it completely.

Emma and Jonah are at the center of it all. Brought together by their shared history, mutual attraction, and a belief in the magic of music, they now stand to be torn apart by new wounds and old betrayals. As they struggle to rebuild their trust in each other, Emma and Jonah must also find away to clear their names as the prime suspects in aseries of vicious murders. It seems more and more likely that the answers they need lie buried in the tragedies of the past. The question is whether they can survive long enough to unearth them.

Old friends and foes return as new threats arise in this stunning and revelatory conclusion to the beloved and bestselling Heir Chronicles series.
_____________________________________________________________________
To stop her sadistic grandfather, Saul, and his band of time travelers from rewriting history, Kate must race to retrieve the CHRONOS keys before they fall into the Cyrists' hands. If she jumps back in time and pulls the wrong key--one that might tip off the Cyrists to her strategy--her whole plan could come crashing down, jeopardizing the future of millions of innocent people. Kate's only ally is Kiernan, who also carries the time-traveling gene. But their growing bond threatens everything Kate is trying to rebuild with Trey, her boyfriend who can't remember the relationship she can't forget.

As evidence of Saul's twisted mind builds, Kate's missions become more complex, blurring the line between good and evil. Which of the people Saul plans to sacrifice in the past can she and Kiernan save without risking their ultimate goal--or their own lives?
_____________________________________________________________________
Once upon a time there was a girl named Avery Hensley who thought she'd found the guy—the one that she thought she was going to spend the rest of her life with. They got married young and had the most beautiful son in the world.

Life seemed perfect.

But not everything is what it seems.

Turned out the guy had another side to him, one Avery didn't see coming. He wrecked her and broke her into a thousand pieces that she had to put back together again. She swore off guys from then on, vowing never to let anyone hurt her or her son again. She built a wall around herself and planned on never letting anyone through it again.

But then she meets Tristan Morganson. He wrecks Avery in a different way, the kind of way that makes her feel free again, the kind of way that makes her think not all guys are bad. But can Avery trust him enough to let her wall come crumbling down?

*Can be read as a Standalone*
_____________________________________________________________________
Her search for safety lands her in a totally new kind of danger.

The Heckmasters, Book 1

Certain that an ad for a job in a small New Mexico Territory town is the answer to her prayers, Nebraska schoolteacher Rhia Duke packs her sister into a rickety wagon and heads west.

Except when they reach the near-deserted town, she learns the truth. There is no job, no future, and no welcome in the bleak blue eyes of the handsome sheriff.

The minute Rhia's runaway team thunders into town, Wystan Heckmaster feels the change in the air. One of three sons of a demon who dared love a human, he keeps watch over a Pit guarded by seven seals, and slays any Hellbound demon that attempts to free the master imprisoned within.

With a gut full of regret and a forgotten town filled with reformed demons, Wystan is certain of one thing: he can't be the man Rhia needs. But when the truth behind Rhia's flight from Nebraska comes to light, Wystan must open his soul—and pray there's enough love between them to overcome the darkness rising from the Pit.

Warning: Contains a take-no-prisoners sheriff, a woman who can't outrun her supernatural secrets, and a dusty town where hope is as thin as dust in the wind. Author recommends keeping a glass of cool spring water at your elbow while reading.
_____________________________________________________________________