Thursday, June 29, 2017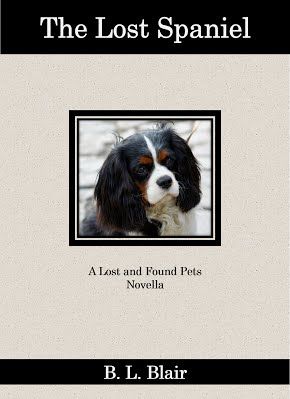 The Lost Spaniel is the third novella in the Lost and Found Pets series. Alexandra Prescott opened Lost and Found Pets because she loves animals. Reuniting pet and owner is more than just a job.
When Alex's mentor, Eddie Hill, calls about his lost Cocker Spaniel, Alex rushes to the rescue. They quickly track the dog to an abandoned construction site, but after bullets start flying, Alex realizes there's more to this case than a missing dog.
Alex and Eddie have to dig into their pasts to find out who might want to harm them or their pets. The list of suspects grows long as Alex tries to solve the mystery of the lost Spaniel.

It was pure luck that saved us. A slight reflection of light in the window caught my eye. Instinctively, I crashed into Eddie dropping both of us to the ground just as a bullet whizzed by our heads. The glass in the lower window shattered. Another bullet pinged on the metal leg of the platform. I rose to my knees and started crawling.
"The dumpster," I shouted. "Get behind the dumpster."
Eddie lay frozen on the ground. I grabbed his arm and pulled. He didn't move.
"Eddie," I yelled shaking his arm. I wasn't strong enough to carry him, but he wasn't moving. Trying to stay low, I stood hunched over, grabbed him under both arms, and started to pull. It was enough to get him moving. He rolled over to his knees. We scurried over to the dumpster as a couple more bullets hit the ground around us. I heard a yelp behind me just as we made it behind the dumpster.
"Hero," I screamed. I turned to see my dog staggering. Heart pounding, tears filling my eyes, I called to him. "Here, boy. Come on. Over here."
Hero shuffled over to us. I grasped him and pulled him to safety. I then ran my hands through his fur. He whined when I reached his hindquarters. When I pulled my hand away, I had blood on my fingers. I started to reach for my backpack when another bullet hit the glass window above the scaffolding.
"Daisy," Eddie said as he started to step out from behind the dumpster. I clutched him from behind to keep him in place.
"Wait!"
"Let me go," he yelled. "I need to get her."
"They have a gun, Eddie," I said trying to remain calm. My heart was pounding, and I was worried about Hero, but I couldn't let him go. "We need to call for help."
"Hey, what's going on?"
I turned to see a man standing in his backyard across the street. The noise of the shots and breaking glass must have attracted the attention of the neighborhood. I didn't know if the shooter was still around and didn't want anyone else in danger.
"Gun shots. Go back inside," I screamed. "Call for help."
I saw him pulling his phone from his pocket as he rushed back into his house. I glanced around the area to see if anyone else had come outside. Hopefully, the attention we were attracting would scare the shooter away as well as keep all the neighbors inside. Eddie was shaking and muttering under his breath. He needed something to do. I turned back to Hero, blinking back tears as I dug through my backpack for bandages.
"Eddie," I said catching his attention. When he looked at me, I shoved the bandages at him. "Help Hero. I'll see if I can tell if the shooter is gone, and then I'll get Daisy."
I peered around the dumpster. I didn't see any movement, but I wasn't sure exactly where the shots had been coming from. A car started down Pine and drove past us. When nothing else happened, I decided to risk it.
"Okay, I'm going to try to get to Daisy," I told Eddie.
He looked up, worried, but nodded. I watched him a moment while he carefully placed a bandage over the wound on Hero's hip. I swallowed the lump in my throat and turned back around.
The end of the platform was only a few feet away. I inched my way over, hugging the wall, and climbed up the side of the scaffolding. There was glass all around. Daisy was huddled in the middle shaking like a leaf. I coaxed her closer all the while hoping the shooter was gone. Once she was close enough, I grabbed her and quickly moved back to the relative safety behind the dumpster just as the first siren sounded in the distance.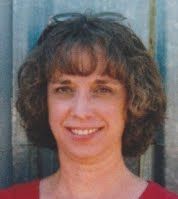 B. L. Blair writes mystery/romance stories. Like most authors, she has been writing most of her life and has dozens of books started. She just needs the time to finish them.
She is the author of the Holton Romance Series, the Leah Norwood Mysteries, and the Lost and Found Pets Novellas. She enjoys reading books, writing books, and traveling wherever and as often as time and money allows. She is currently working on her latest book set in Texas, where she lives with her family.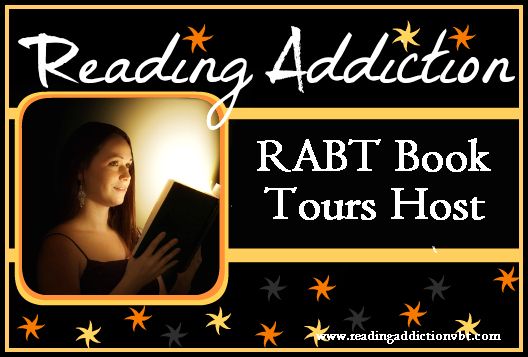 Wednesday, June 28, 2017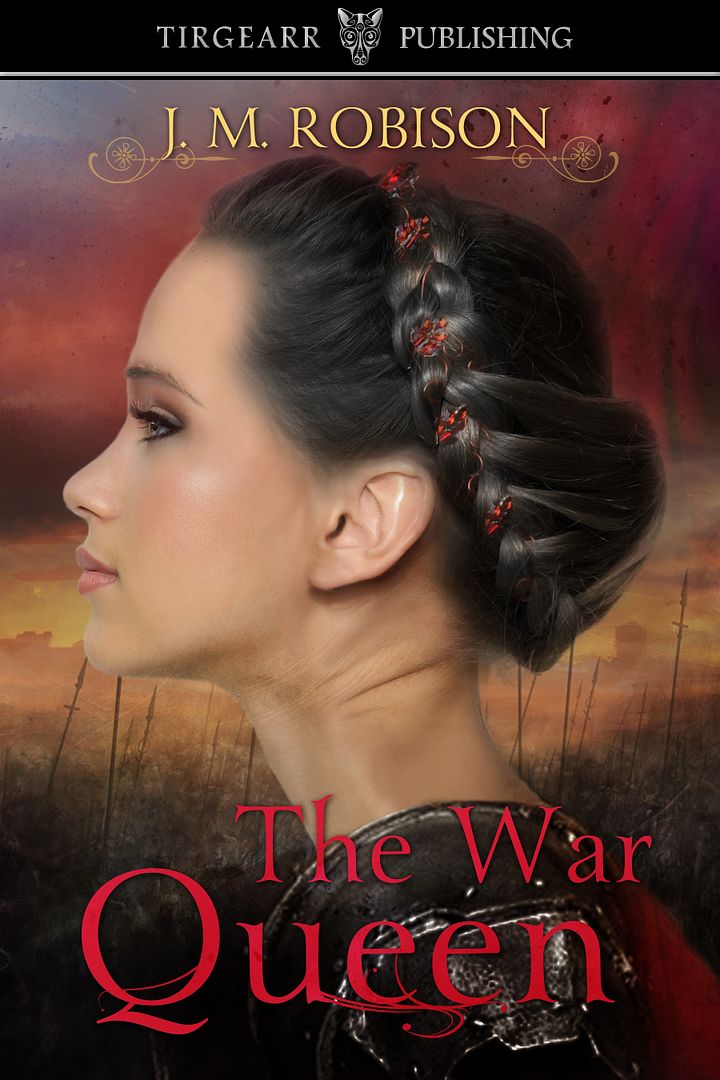 Publisher: Tirgearr Publishing
300 years ago, the people dethroned their king and queen to prevent another tyranny. Now instead, the people nominate a State Head every three years and Altarn is the first female to hold the position. She's used to tolerating the biases of men but Kaelin, the State Head of his territory, has declared her incompetent and has even, according to Altarn, threatened to steal her land – she believes he wants to make himself king. Believing she must "dethrone" Kaelin, Altarn rides to her last ally to ask for aid in the war against Kaelin she knows is coming. But in her absence an army launches an attack… and it's not Kaelin's.
Taking advantage of the startling situation, Kaelin kidnaps Altarn so he can take her land without her in the way. Soon realizing he needs her help to fight this army instead, he releases her and, since Altarn's army is too small to win the war alone, she is forced to accept his help, but payment for his help will be her land. No one believes Kaelin is secretly trying to make himself king, so after the battle is won, alone in her knowledge and lacking allies, Altarn must become the War Queen of legend to dethrone another king… though she unexpectedly dethrones his heart instead.
J.M. Robison is a fantasy historian who chronicles the events which force heroes to reveal their mistakes, lead rebellions to dethrone tyranny, and unearth ancient secrets to free the oppressed. Having joined the U.S. Army at 17 with a deployment to Afghanistan and Romania, and currently working as a Deputy Sheriff, J.M. Robison has seen a lot of people and been to a lot of places; the evidence of which frequently bleeds into her writing. She loves and uses essential oils. She makes her own shampoo, lotions, laundry soap, face wash, and toothpaste.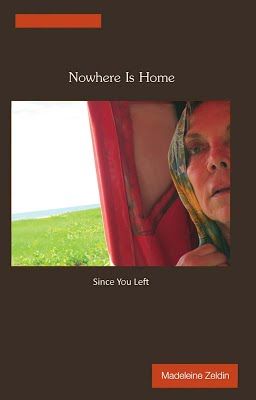 Death, Grief, Bereavement
Publisher: Cygnet Publications, Cygnet Media Group Inc.
When her beloved soul friend husband, Gerald, passed away a few years ago, and her friends and sons moved to distant cities, she found herself alone for the first time in her life.
Gerald, a professional artist, had his studio in their home. Their home was always filled with family life, art, music, joy and playfulness in the garden.
After his passing, the silence was loud. The joy was gone — her paradise — a lost paradise.
She had two choices, either to fall apart or to get on with life. She chose the latter and traveled to find a home, a community — however - nowhere was home - since he left.
In writing Nowhere Is Home … Since You Left, Madeleine Zeldin shares her insights, emotions, and true life experiences as she journeys solo throughout the years following the sorrowful death of her soul mate, internationally renowned artist, Gerald Zeldin. She presents years of storytelling based on travel journals she wrote while traveling to countries such as Mexico, Philippines, Ecuador, France, Spain, and California, U.S.A. Zeldin also reveals the intensity of the pain and sorrow experienced in her grief, along with the fulfillment, satisfaction and logistics of international travel. In her travels she volunteered in the medical field and gave help where help was needed. She brings inspiration to those of her generation, the 60's, who find themselves alone.
Through her evocative tales of adventure, Zeldin reveals this life-changing knowledge to the world!
But ultimately where is Home?
Finding Your Path
"Do not go where the path may lead.
Go instead where there is no path
And leave a trail."
Ralph Waldo Emerson
When i travel to faraway places, i like to experience the local flavour … and often write a 'sketch' of my experiences …
My purpose in writing these travel journals … these 'sketches' …
is to share with you my adventures and cultural experiences of these places … the road less travelled …
saw two lovers on the beach this evening …
they were gentle and sweet …
one walked up to a bag of garbage that someone thoughtlessly left on the beach …
he tore the bag apart and started licking some juice
from the juice box …
the female slowly walked over to her friend … and coyly looked at him … as if to say …
may i share … they both started licking, then stopped …
they looked at each other and rubbed noses …
as their lips gently touched …
their slender grey proud bodies strolled away graciously
when the dogs came to chase
these donkeys away …
as we were looking down at the clear ocean from the high cliffs …
we saw the outline of a shark …
swimming around the shoreline far below … just where we were going to go snorkelling …
so the tour guides … all young ecuadorians with a sense of humor…
said they would keep us safe and took us to another spot …
but not far off …
around the other side of this small island …
not sure whether to quite trust these young men …
as we were swimming in the deep waters way out in the pacific …
i asked one to watch out for sharks …
he said not to worry …
the only shark i would have to watch out for… was him …
last night i tripped and broke my toenail
and did not want to cut it off …
so bought some crazy glue … for fifty cents …
and glued my nail together …
the only problem … i glued the tip of my finger to my toenail …
was almost impossible to pull it away …
so now my finger tip is part of my toenail …
Professionally, Ms. Zeldin has been engaged in nursing and teaching. She has successfully advocated for changes in the medical field, along with homebirth and Midwifery. In her travels to out of the way places, she has been a keen observer of people and distant cultures, often writing a 'sketch' of her experience.
Madeleine is an advocate of advocacy.
Madeleine believes we can all make a difference.
Throughout her adult life she has successfully advocated for change. When she felt change was needed, she rallied. She lobbied. She started a group or joined a group.
In the late '70's, when her town council was considering tearing down old heritage properties in the name of 'Progress', she helped start a group of interested citizens in order to save these heritage properties. 'Progress' was stopped and many heritage buildings were saved due to the group's diligence.
Again in the early '80's, Madeleine herself changed local hospital policy to allow midwives to accompany couples in the birthing room, after the hospital refused to allow her midwife to enter.
She belonged to a group of informed parents who advocated for changes in the policies for vaccinations.
Madeleine volunteered at the local Health Center and advocated for improved health care for refugees. Improvements were made.
She successfully advocated for her soul-friend, late husband Gerald's medical care throughout their six year battle with cancer. Many important changes were implemented in our medical system due to her persistence.
Madeleine has been ahead of her time in her generation. She had many professions throughout her life including social worker, teacher, registered nurse. She also joined a group of midwives and again successfully advocated for choices in childbirth.
However, she considers her most important achievement as being a mother and grandmother. She has instilled in her family a sense of love and empathy and has taught them to love the earth and its people.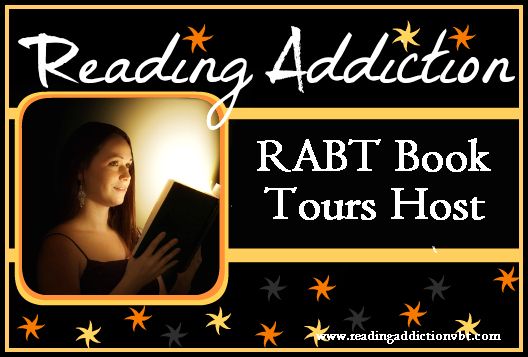 Tuesday, June 27, 2017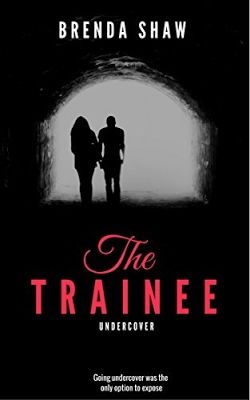 Date Published:
April 2017
The Trainee Undercover is a mystery, action, and thriller novel written by Brenda Shaw.
Paul Collier, a high level executive, in a pharma company gets threatened into silence by an unknown force. In despair, he decides to send his family away to protect them.
Alex, a happy-go-lucky teenager, is all set to enjoy his summer vacation with his friends.
But fate has other plans in store! They get entangled with a murder case.
Alex and his friends are now committed to pursue criminals.
They desperately want to help Paul! But, will they fall prey into the hands of the criminals?
It's a gripping adventure where they have to race against time and winning is everything!
The teenagers' amateurish skills will have to compete with professional criminals.
Will they be a victim or victorious? Read the novel to find out...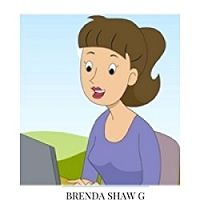 Brenda Shaw is a author based in UK and writes under a pen name.
Since childhood, she has been a very keen and voracious reader of adventure, suspense, mystery, detective, legal and science fiction books.


After completing her post-graduation in biological sciences, she worked for the pharmaceutical industry for nearly two decades. She decided to leave her career and pursue her childhood passion of writing fiction books.


Brenda Shaw is the author of the suspense action-packed thriller, 'The Trainee Undercover'.


Being a travel lover, she has been travelling to various cities in Europe, America and Asia. She is very keen to explore and understand the varied customs and colorful cultures that exists around the world.